A few weeks ago while at the grocery store, LaCroix was sampling their newest flavor—Limoncello. While my initial thought was, wow, this is delicious, my second thought was that this would taste excellent mixed with coffee (I've got a one track mind, I know). It's creamy lemon taste seemed like a perfect pair for a bright, citrusy coffee. In the past, I've tried other flavored carbonated waters with coffee, but many times they have overwhelmed the taste (which is why I usually have stuck with unflavored carbonated water like Topo Chico). LaCroix Limoncello seemed like it would be the perfect flavor pairing though—and it was.
Finding the Perfect Coffee Addition
As I began experimenting with different pairings, I tried both cold brew concentrate and espresso for the coffee addition. While both worked, I thought the creaminess of the espresso paired with the LaCroix really well. If you don't have access to espresso at home though, I'd encourage you to try it with a cold brew concentrate.
When it comes to the specific coffee used in the recipe, any coffee will do. I found a citrus-forward coffee with a smooth, creamy body pairs best with the cream and Limoncello LaCroix though. I used the Fruit Snacks blend from Dapper & Wise (via my Crema.co subscription), which has a wonderful silky, smooth body and citrus acidity.
What if you don't have LaCroix Limoncello?
While the inspiration behind the drink came from the Limoncello flavor of LaCroix, it isn't the only carbonated water that works for the drink. I think it works best because not only the lemon flavor but also its creamier texture. That said, Lemon LaCroix or any other lemon-flavored carbonated water would work.
What about the cream?
My initial plan was to keep the drink to only espresso and LaCroix, but after experimenting a bit I found the addition of cream helped unify everything—making the drink more like a traditional Italian cold brew.
While I think heavy cream makes the drink a bit thicker (and honestly better), whole milk works as well. We rarely have cream on-hand, but whole milk is a staple in our fridge, so I've found I use that more often with similar results.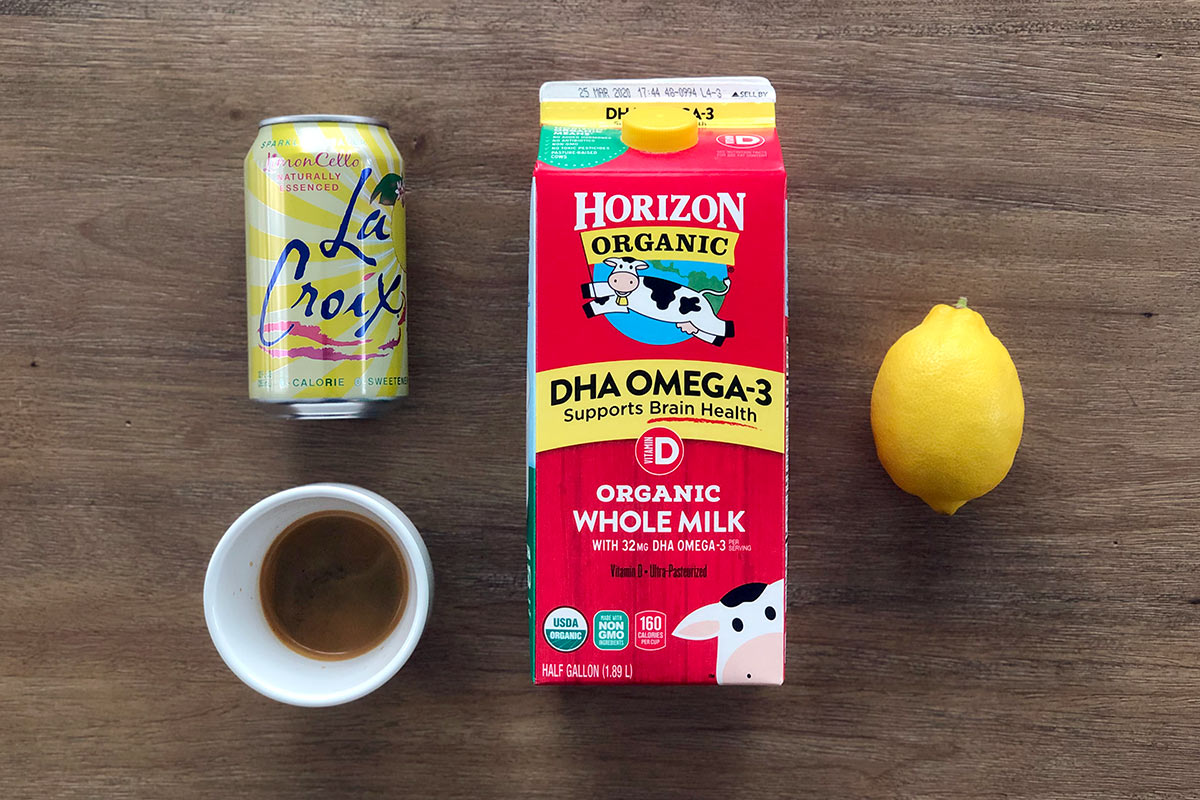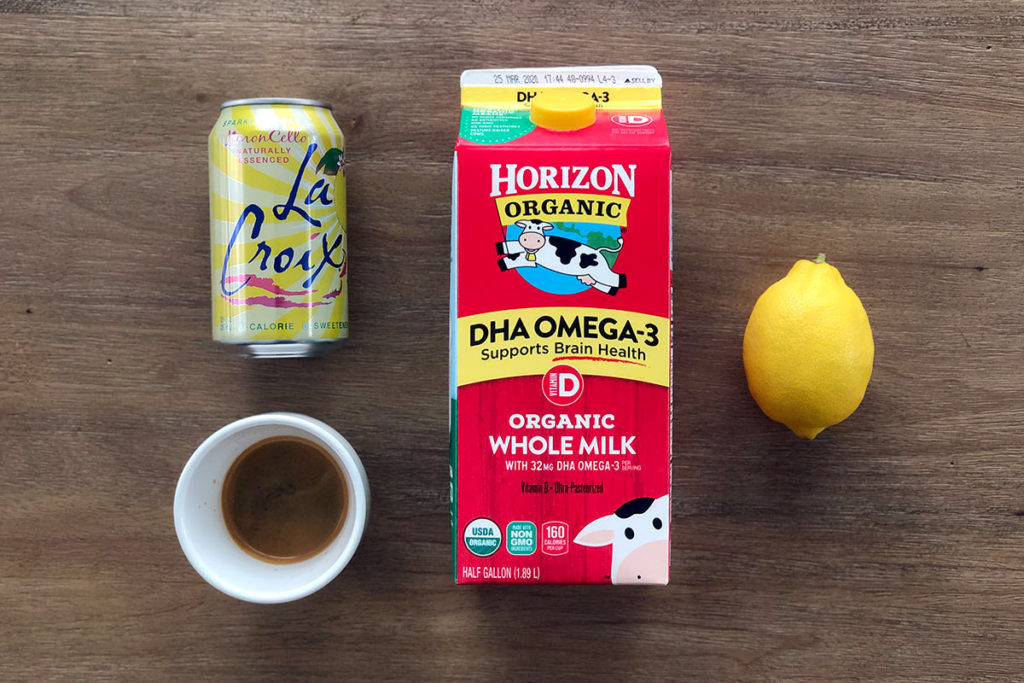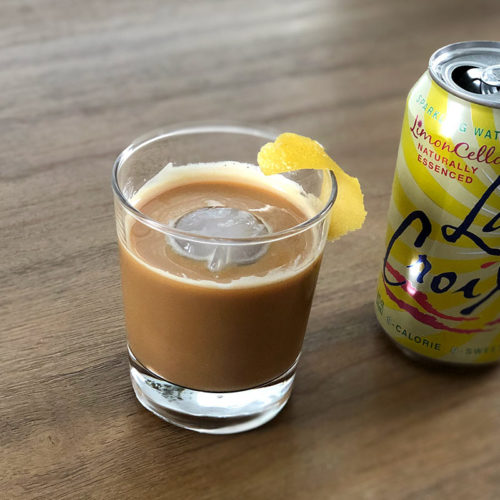 LaCroix Limoncello Coffee
Crisp and refreshing, this carbonated espresso drink is perfect any time of day. The Limoncello LaCroix adds a perfect citrus burst to the creamy espresso.
Ingredients
2

oz

espresso

chilled

2

oz

Limoncello LaCroix

2

oz

cream or whole milk

1

lemon garnish

ice
Instructions
Add Limoncello LaCroix to chilled espresso

Add cream/whole milk to LaCroix and espresso mixture

Garnish with a lemon twist