Few drinks are more refreshing on a summer afternoon than sparkling water and iced coffee. Most afternoons in the summer I take a short hiatus to make an iced latte, Japanese cold brew or enjoy a bottle of sparkling water. I recently discovered if you mix them together though you end up with a carbonated coffee that is crisp, refreshing and perfect for any time of day. Even better, it could not be any easier to make.
The Sparkling Water
In this recipe I used Topo Chico as the sparkling water, but any sparkling water will do. I've used Perrier, San Pellegrino and La Croix before and they all work well. I have experimented with flavors, but personally have found the unflavored variations to be best. Even the more mild flavors of various sparkling waters seem to overshadow some of the coffee flavor notes, which is really what I enjoy.
The Coffee
I have used a wide variety of coffee for this recipe and they all work well. Different origins, roast levels, etc. can all work. It really comes down to your personal preference. I prefer a lighter roasted coffee that is a bit more fruit forward, so that is the type of coffee I tend to use. If you prefer a darker roaster or earthier coffee though, it would work equally well.
The big thing to keep in mind with the coffee is to brew it stronger than you usually would. You'll be diluting it with not only sparkling water, but also melting ice, so having your coffee strong enough to begin with is important.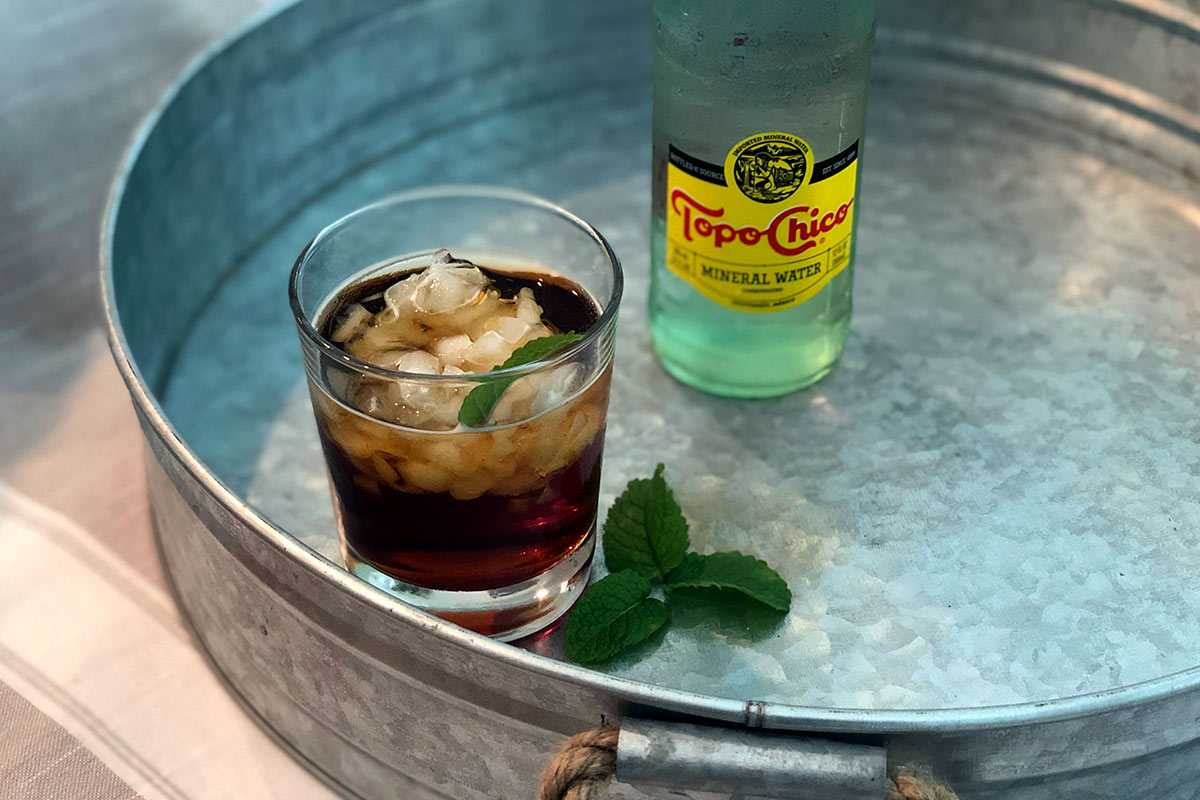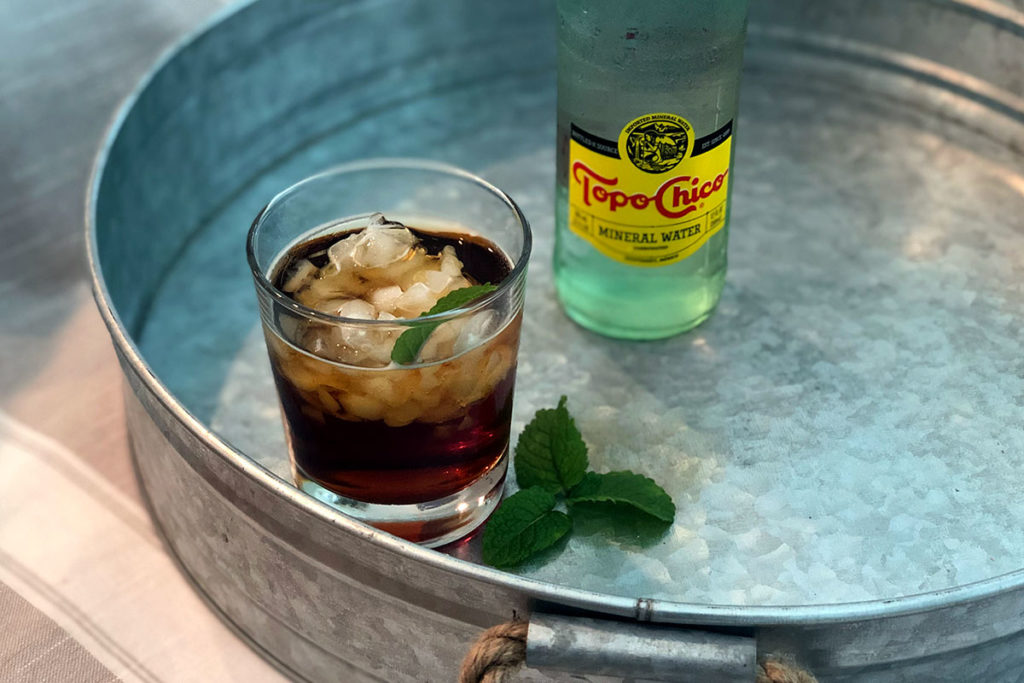 Brewing the Coffee
There are two main ways to brew the coffee you'll use for this recipe. The first is the more traditional immersion style, slow-steep cold brew method where you let the coffee grounds sit in the water for 12-24 hours and then filter them out. You can read about this method of making cold brew in my Oat Milk Coffee Popsicle recipe.
The next option is to use the Japanese iced coffee method, which I prefer. For this recipe though, you'll want to make it a bit stronger than usual since it will be diluted with the sparkling water, as well as the ice.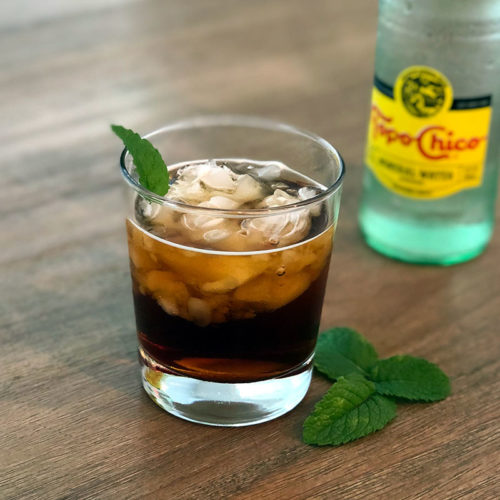 Topo Chico Sparkling Cold Brew
Few drinks are more refreshing than sparkling water and iced coffee. Mix them together and you have a carbonated coffee that is crisp, delicious and perfect for any time of day.
Ingredients
4

oz

cold brew coffee

brewed strong

4

oz

Topo Chico carbonated water

(or other sparkling water)

ice
Instructions
Pour coffee into glass with ice.

Top with sparkling water.

Garnish with a mint leaf and enjoy.
Notes
Sweetener: If you prefer your coffee sweeter, you can sweeten the drink with a simple syrup. I don't think it is necessary, but if you are to add it, mix it with the coffee before topping with the sparkling water. Coffee to Sparkling Water Ratio: I found a 1:1 coffee to sparkling water ratio to be best for my tastes, but experiment. You may prefer a different ratio depending on your personal preferences.