Affiliate Disclaimer: This post contains affiliate links, which means Pull & Pour may receive a small commission (at no added cost to you). Your support makes this website possible. Thank you!
Few things are better than a popsicle on a hot summer day. When you need an afternoon pick-me-up and something to cool you down, this simple, paleo-friendly and dairy-free 3-ingredient recipe is hard to beat.
I love coffee and love exploring different ways to try coffee (hence why I started a website solely devoted to all things coffee). I have tried coffee in a wide range of recipes to give them an added kick, so when I was making fruit-filled popsicles with my kids a few weeks back, I knew I had to try a coffee variation.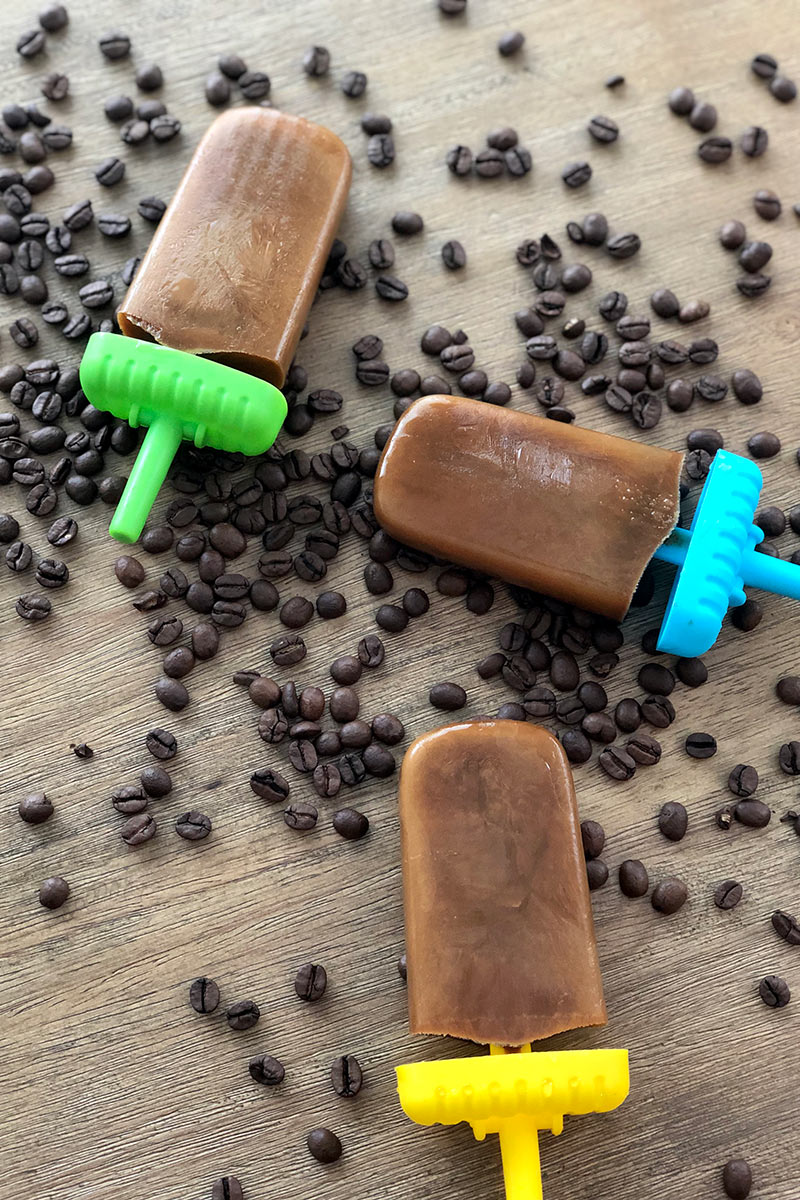 What I Used
Milk Options
In this recipe I use Califia Farms' new Barista Blend Oat Milk from Thrive Market. I had heard some good things about it and recently tried it in my latte. I was really impressed with its texture and flavor. As I was working on this recipe I thought it would pair well with the cold brew coffee, so I gave it a try. Even though I don't have any dairy intolerances, I actually think I like the popsicles with oat milk more than regular milk. That said, there is a lot of flexibility when it comes to the milk you use. Here are some other options:
Cow's milk: Anything from skim to whole milk will work, though a higher fat content will definitely help make the popsicles creamier.
Heavy cream: If you want to really step up the cream content, you could use heavy cream or some combination of cream and milk.
Almond milk: Califa Farms also has an almond milk variation of their Barista Blend that is another great option if you have dairy intolerances or try to avoid dairy.
Coconut milk: Full fat coconut milk is a great option because it has a higher fat content as well and helps make the popsicles really creamy. I've found coconut milk effects the overall taste a bit more and the coconut flavoring is more noticeable, which may or may not be a good thing depending on your feelings on coconut.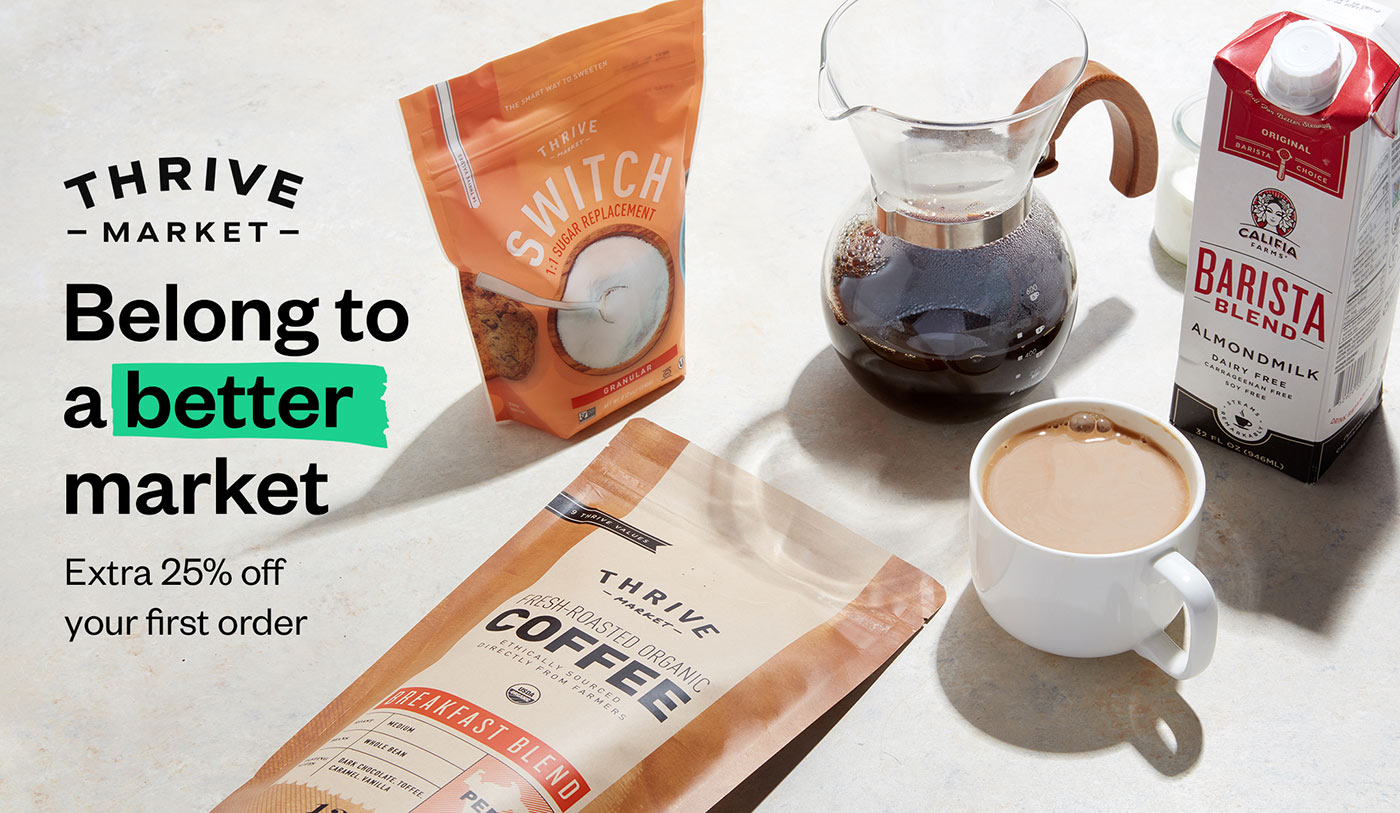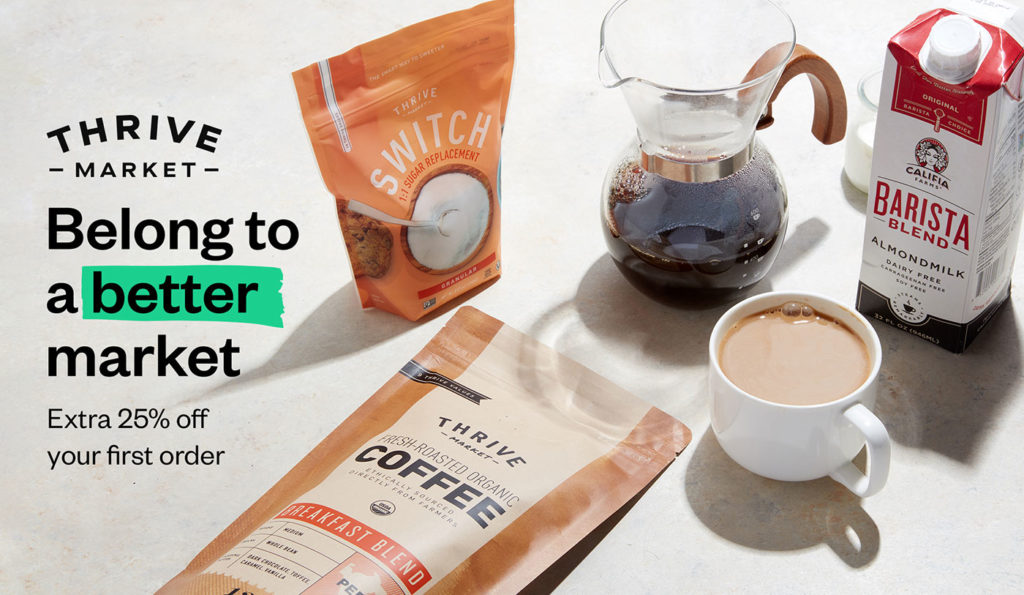 Sweetener Options
As with the milk/cream, there is a lot of flexibility when it comes to what you use to sweeten the popsicles. You can actually make them without any sweetener, but I found just a bit really helps. I settled on coconut sugar, which tastes much like brown sugar and is made from the sap of the coconut palm. If you don't have coconut sugar, there are some other great natural sweetener options you can use:
Maple syrup: Natural maple syrup is a great sweetener option that adds a nice flavor element to the popsicles. I'm working on some variations to this recipe now and maple syrup is the sweetener I plan to use.
Honey: Depending on the coffee you use in the popsicles, honey may be a great natural sweetener to pair with the flavor notes of the coffee.
Tips for Making the Best Coffee
As a coffee lover, the most important ingredient to me is the coffee. If you don't use high-quality coffee the popsicles may turn out okay, but they won't be great. Here are some quick tips to make the best coffee:
Use high-quality, specialty coffee: The final result is only going to be as good as the starting ingredients. Use speciality coffee for the best results—ideally from a local roaster. If you don't know of a local roaster, google your city and "coffee roaster"—almost every city has at least one.
Use fresh coffee: Coffee begins to lose its flavor and complexity within a week or two of roasting. Try to use coffee that has been roasted within 4-6 weeks to maximize the flavor. If you purchase coffee from a local roaster or online from a speciality roaster, you should be good with timing. Coffee from the grocery store or other big chain coffee is likely too old.
Grind the coffee fresh: Coffee is always best if it is ground right before brewing. From the moment it is ground coffee begins to lose some of its aromatics and flavor, so reducing that time as much as possible is always best. If you don't have a grinder, the roaster can grind it for you—or you can invest in one of your own (a totally worthwhile investment!).
How to Make Cold Brew
Any coffee will do for this recipe, but I've found cold brew coffee is the best because the smooth profile that accompanies the slow brew. Making cold brew at home is about the easiest way to brew as well. Here's an equipment-free guide on how to make cold brew coffee:
Measure out coffee and water in a 1:7 ratio.
Grind coffee to a medium coarseness (similar grind as you would for Chemex or French Press).
Pour coffee into a mason jar or other large jar.
Pour water on top of coffee grounds.
Wait 12-24 hours.
Filter brewed coffee into any container using any coffee filter. (Don't throw away the coffee grounds, but instead re-use them in one of these awesome ways.)
Optional Add-Ins
This recipe is really only the tip of the iceberg when it comes to coffee popsicles. Start here, but then feel free to explore. Some great add-ins include:
Blackberries, blueberries or raspberries
Chocolate chips
Coconut chips
Caramel chips
You can also twist things up after the popsicles are finished by:
Dipping in ground espresso beans
Drizzling with chocolate
Drizzling with caramel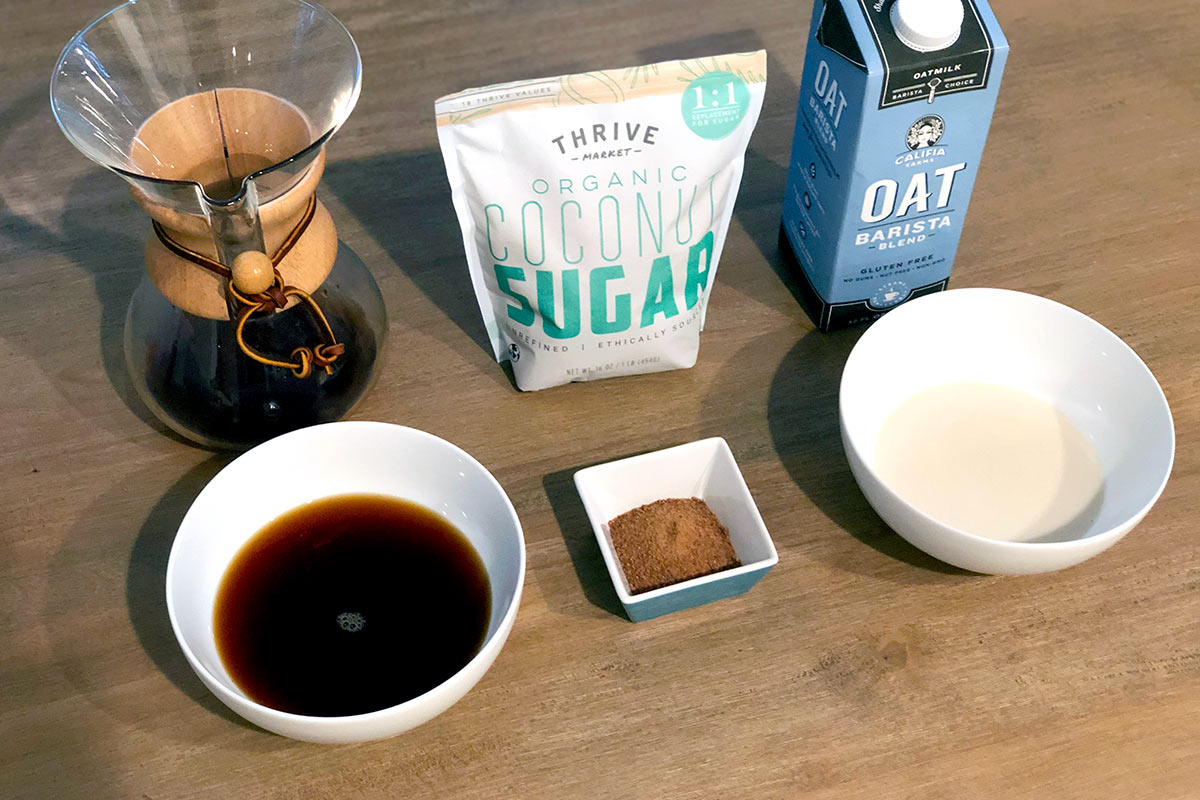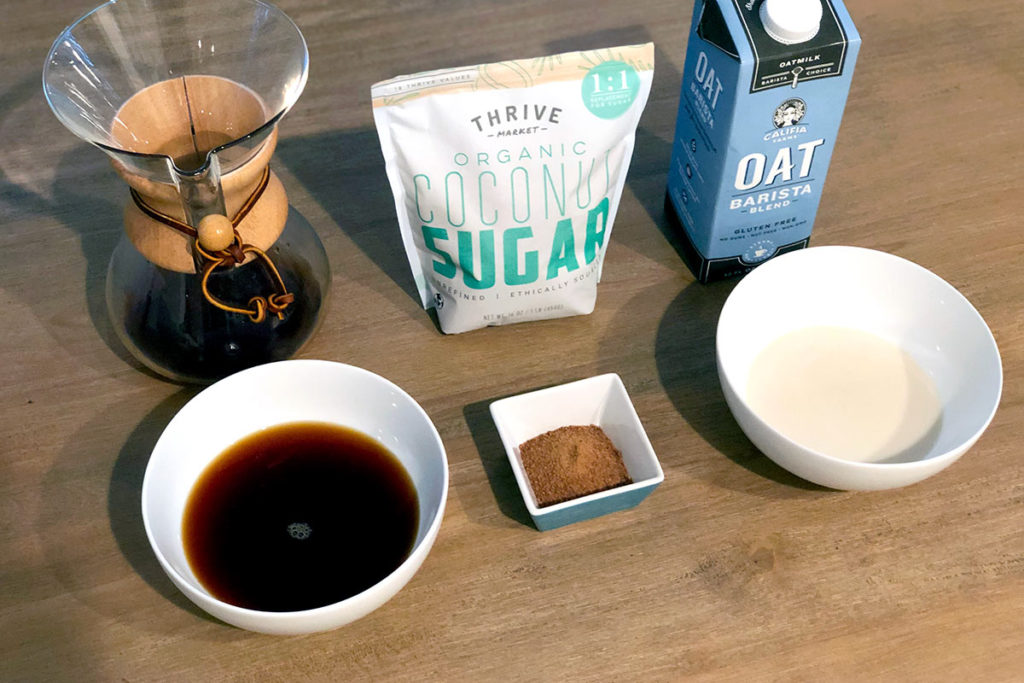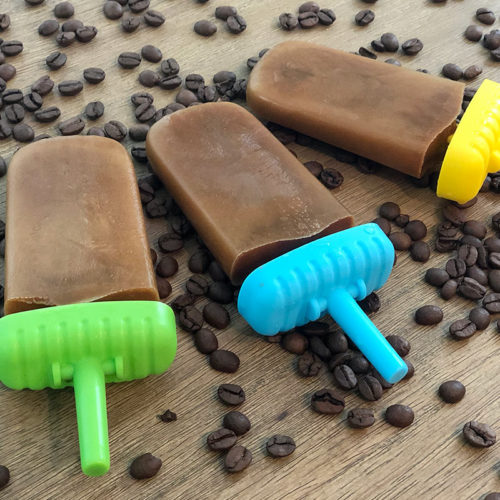 Oat Milk Coffee Popsicles
Few things are better than a popsicle on a hot summer day. When you need an afternoon pick-me-up and something to cool you down, this simple, paleo-friendly and dairy-free 3-ingredient recipe is hard to beat.
Ingredients
1 1/4

cups

coffee

cold

3/4

cups

oat milk

or other milk (whole, almond, etc.)

1 1/2

tbsp

coconut sugar

or other sweetener (maple syrup, honey, etc.)
Instructions
Whisk together coffee, milk and sugar in a medium-sized bowl.

Pour mixture into popsicle molds.

Freeze popsicles until frozen (usually 4-6 hours).
Notes
There is a lot of flexibility in this recipe—not only in what milk and sweetener you use, but how much of each you use. Taste the mixture before freezing to make sure it is the right sweetness and creaminess for you.