The BLOOM is a pour over brewer from ESPRO with some really unique characteristics. It has 1500 holes at the bottom, which act like a microfilter and allow you to brew with or without a paper filter. It has a steep geometry, which paired with the flat bottom design and holes allow for a very quick brew (usually ~2 minutes). You can read more about the brewer in my review, but needless to say, it's a fun brewer to explore. This brew recipe comes from Westie Magnuson of Mall Grab Coffee. It is a simple recipe and quick to brew.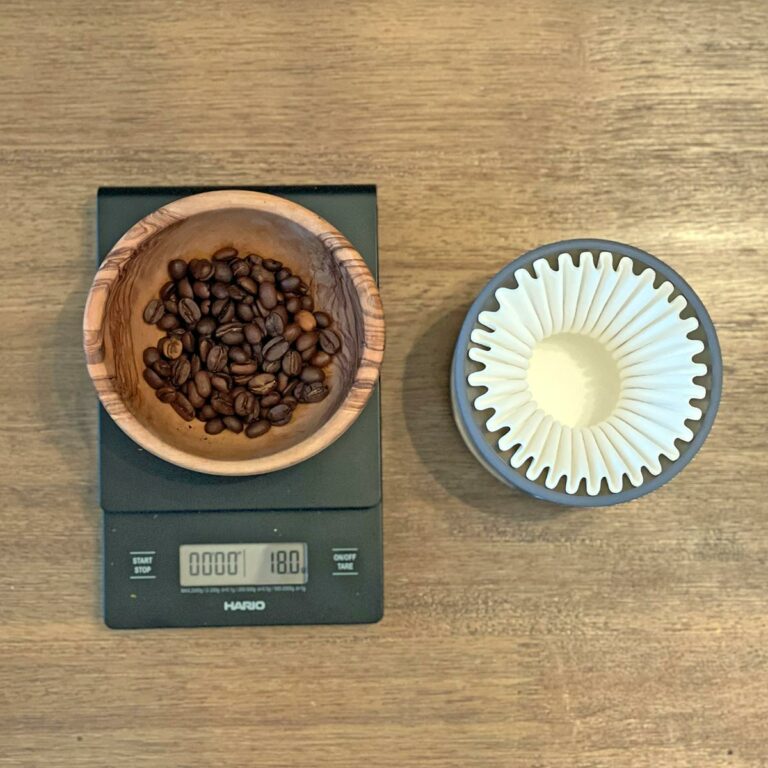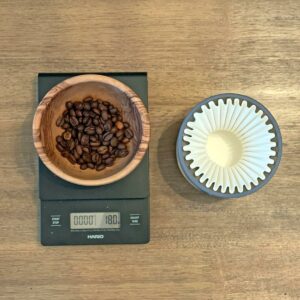 ESPRO BLOOM Pour Over Brew Recipe
A simple & quick coffee pour over recipe for the ESPRO BLOOM brewer
Ingredients
18

grams

coffee

ground fine to medium fine

300

grams

210°F (99°C) water
Instructions
Prepare brewer
Add filter to ESPRO BLOOM and carefully pre-wet with hot water.
Brew coffee
Bloom coffee with 100g of water

Agitate coffee for 30-45 seconds either by gentle stirring or swirling

From 0:45 – 1:30, steadily pour remaining 200g of water onto coffee grounds

Pour over should complete around 2:00
Notes
This recipe works without a paper filter too. If you plan to use the BLOOM as your filter, be sure to ground a bit coarser (medium to medium coarse)
Nutrition
Prefer a more visual version of the brew recipe?
I created infographics of each recipe, which you can see below. You can also find it on Instagram here.