Disclosure: Pull & Pour received this product free of charge to review for this post. I received no other compensation and as always, all opinions are 100% my own.
The J-Max grinder is a premium hand grinder from 1Zpresso. It is the highest-end option in their J- and K-series grinders. Below is a quick look at some of the details about the J-Max grinder, as well as what I've loved about it and a few critiques after using it for a few weeks.
J-Max Grinder Product Highlights
The J-Max Grinder has a total of 400 clicks (90 clicks per full rotation) each adjusting the grind by 8.8 microns. By comparison the Comandante adjusts 30 microns per click (15 with the Red Clix system).
The capacity of the grinder is 35-40 grams.
The grinder has 48mm titanium-coated conical burrs.
While it is designed specifically with espresso in mind, it can handle everything from Turkish coffee (~70 clicks) to espresso (~120 clicks), to Aeropress (~190 clicks) to pour over (~270 clicks) to French Press (~360 clicks).
Like many other 1Zpresso grinders, it has a magnetic catch cup for the grinds.
It is made from a mixture of wood, polycarbonate, silicone, stainless steel and aluminum alloy.
What I Like About the J-Max Grinder
Overall I have been very impressed with the J-Max grinder. Below are some of my favorite things about the 1Zpresso J-Max grinder over the past few weeks of use:
Design. One of my critiques of the K-Plus grinder was that it didn't have the same level of visual appeal as other grinders on the market (Comandante, Timemore C2, etc.). The J-Max feels much more elegant and has a design that feels significantly elevated from the other 1Zpresso grinders and more inline with other premium grinders.
Range. The J-Max has an incredible range. To have a single grinder that can go from Turkish Coffee to French Press is outstanding and would allow the J-Max to be your only grinder regardless of what brew method you choose.
High-quality materials. The J-Max is sturdy—"you do not want to drop this on your foot" sturdy! It is clear from looking at it, feeling it and using it that it is made with high-quality materials.
Large burrs. The 48mm burrs are quite large compared to other manual hand grinders. In general, the larger the burrs the better because it creates more cutting area, which leads to a faster (likely cooler) grind in general
Easy to clean. The grinder is pretty easy to take apart and clean with the provided brush and blower.
Some Critiques of the J-Max Grinder
While overall I was very impressed with the J-Max grinder, there were a few critiques I had while using it:
Time: When you get down to the finer grind settings (specifically for espresso), it can take a long time to grind the coffee. It isn't awful, but it is just long enough that I wonder if I really want to be using a manual grinder for espresso. That said, this is a critique with any manual grinder at these finer espresso settings, so it isn't something unique to the J-Max.
Magnetic catch: There is a lot I like about the magnetic catch, but after using it for a few weeks, I think I'd prefer a more traditional twist on bottom. The static from the grounds can easily get around the magnets and while it hasn't stopped the magnets from working, it ends up being a bit messier than a simple twist cap.
The Bottom Line
The J-Max is a very powerful grinder that gives the user a lot of flexibility with grind size, dosage, and more. Its sleek design paired with its high-end features elevates it to an incredible value for its price.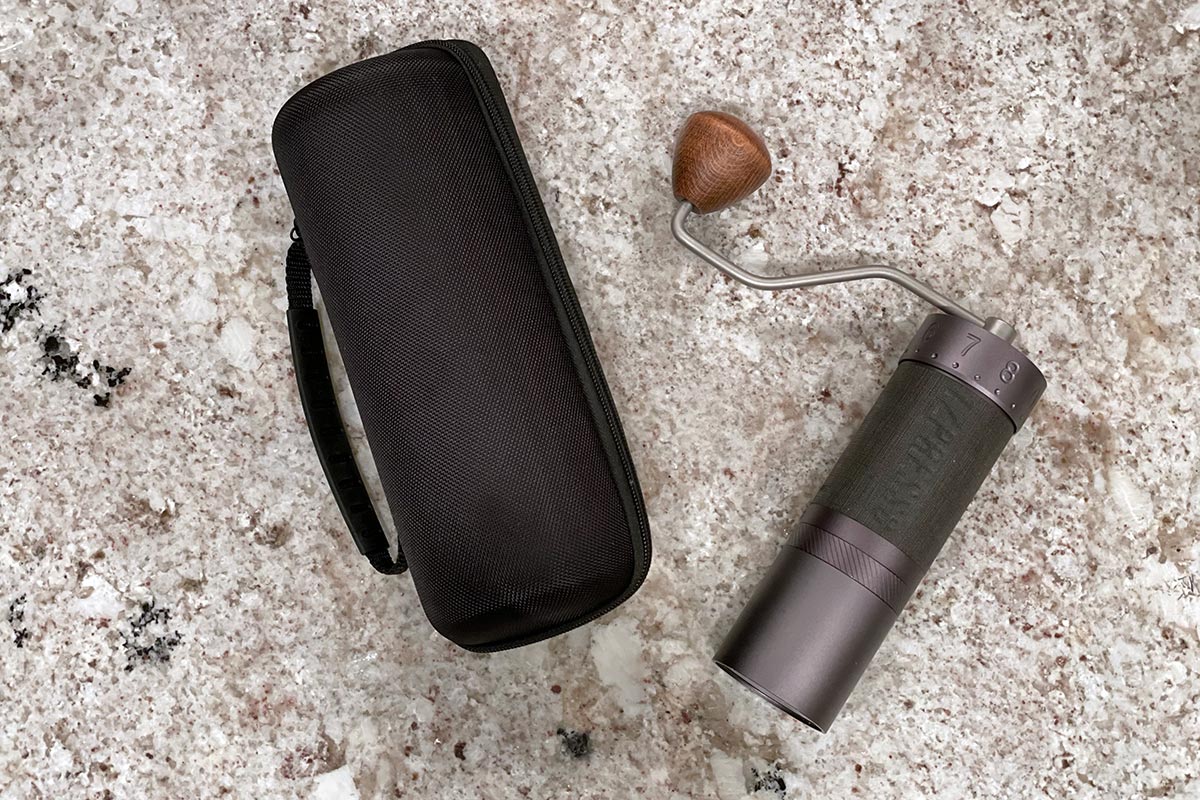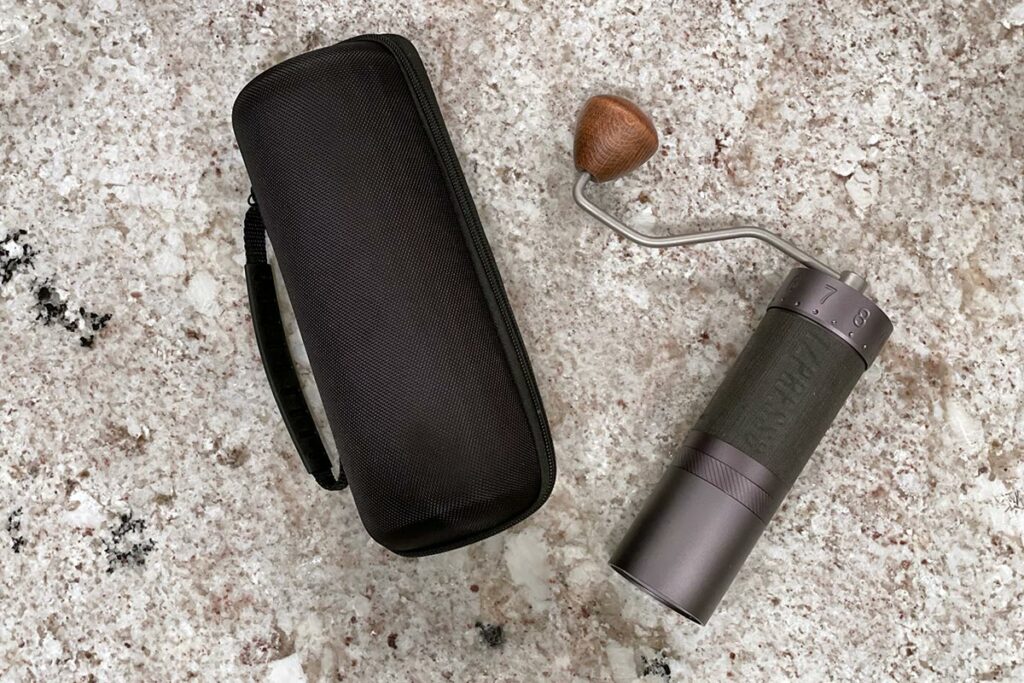 1Zpresso J-Max Grinder
1Zpresso has an impressive lineup of grinders. This J-Max is their top-end grinder and delivers an incredible range of grind size and great consistency. While it works great for the coarser filter brew options, it really shines at the espresso grind range. It has over 400 clicks with each click adjusting 8.8 microns, essentially making it a stepless grinder. You can read see some more of my thoughts on the product in my quick look article.