A few weeks back while visiting Grand Rapids, I had the awesome opportunity to go to Madcap Coffee and do a roastery tour at their Fulton Street location. I learned a lot about Madcap, their approach to coffee and more.
I met with Andrew Grassmick, their Roastery Manager, who has been with MadCap nearly since its inception in 2005. We started in their café and enjoyed a cup of a Colombian coffee from the farm of Luis Reinosoi, which was a beautifully complex cup of coffee with robust fruit and citrus notes. While drinking it together, we discussed MadCap's approach to buying coffee, which includes almost all direct relationships with the farmers. Most of their coffee relationships are perennial, like their relationship with Luis, which has been going on since 2010. We discussed their relationships with coffee farms, the process of traveling to find new coffee and visit farms, and how MadCap handles pricing of the green coffee to make sure it is profitable and sustainable for the farmers. These types of stories are one of the main reasons why I love coffee. The story and process of coffee is so much more than the black drink we enjoy. It is a story of the farms, the roasters' relationships with them, and the craft of growing/processing the coffee in a way that is profitable, sustainable and produces the best coffee available.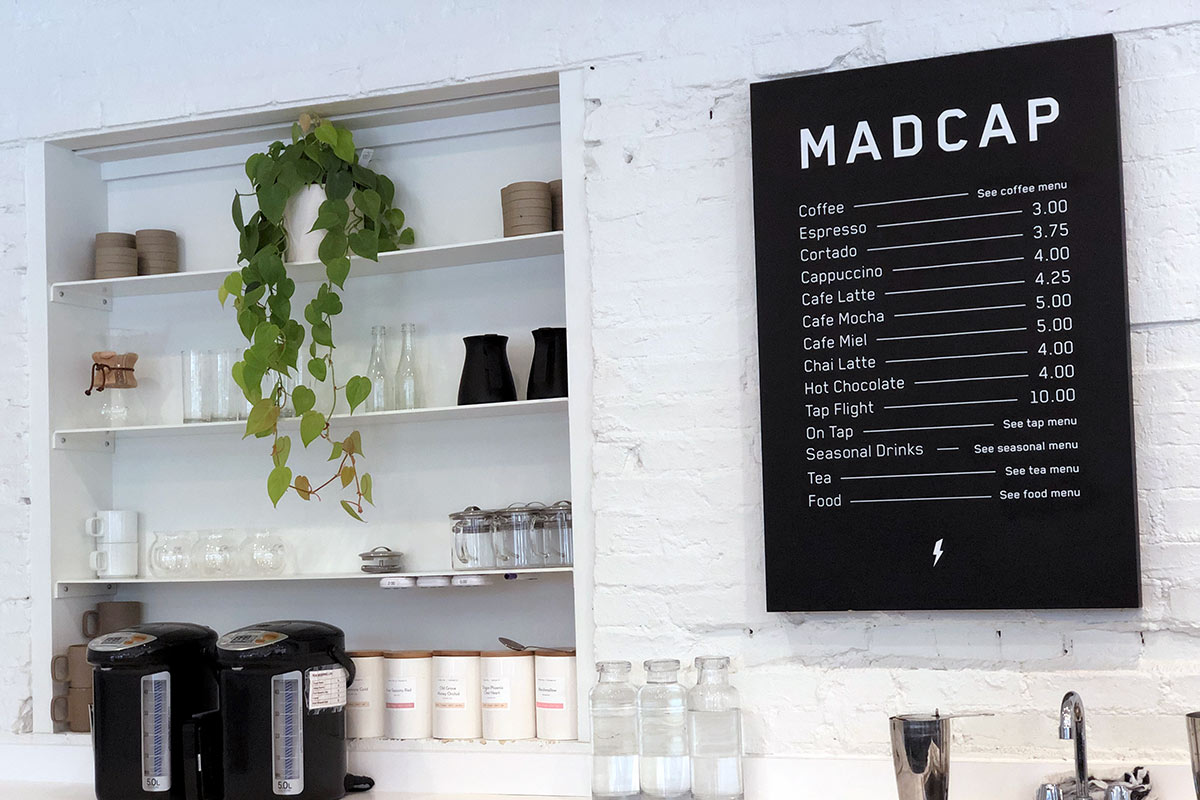 From the café, we moved to their training & tasting area. Every morning, at least two members of their quality assurance team taste the coffees roasted the day before to make sure they meet the MadCap standards. They also use the tasting table to sample new coffees they are thinking about purchasing (while I was there they were sampling 20 different naturally processed options from Yemen). They use a really cool Ikawa air roaster that I had never seen before for their tastings. It was so interesting to hear about their philosophy on finding good coffees and the process they go through to source different beans.
The last place we stopped was their roastery. They roast Sunday through Thursday for an average of around 1,300 pounds of coffee each week. This includes coffee for their four shops in Grand Rapids, all of their wholesale business and individual customer sales. They ship to coffee shops throughout the country (and world), which is actually how I heard about them to begin with. Comet Coffee in St. Louis rotates through their coffee periodically and I'd been very impressed with the coffee I had tried. Each morning they arrive at the roastery bright and early and see what orders came in from the night before. Any orders placed the day before are roasted that day and then shipped out—getting the coffee to the shops as fresh as possible. They also make all of their bags in-house at the time of packaging by attaching the badges and labels for each bag and then writing on the roast date and batch number, which gives every bag a nice personal touch.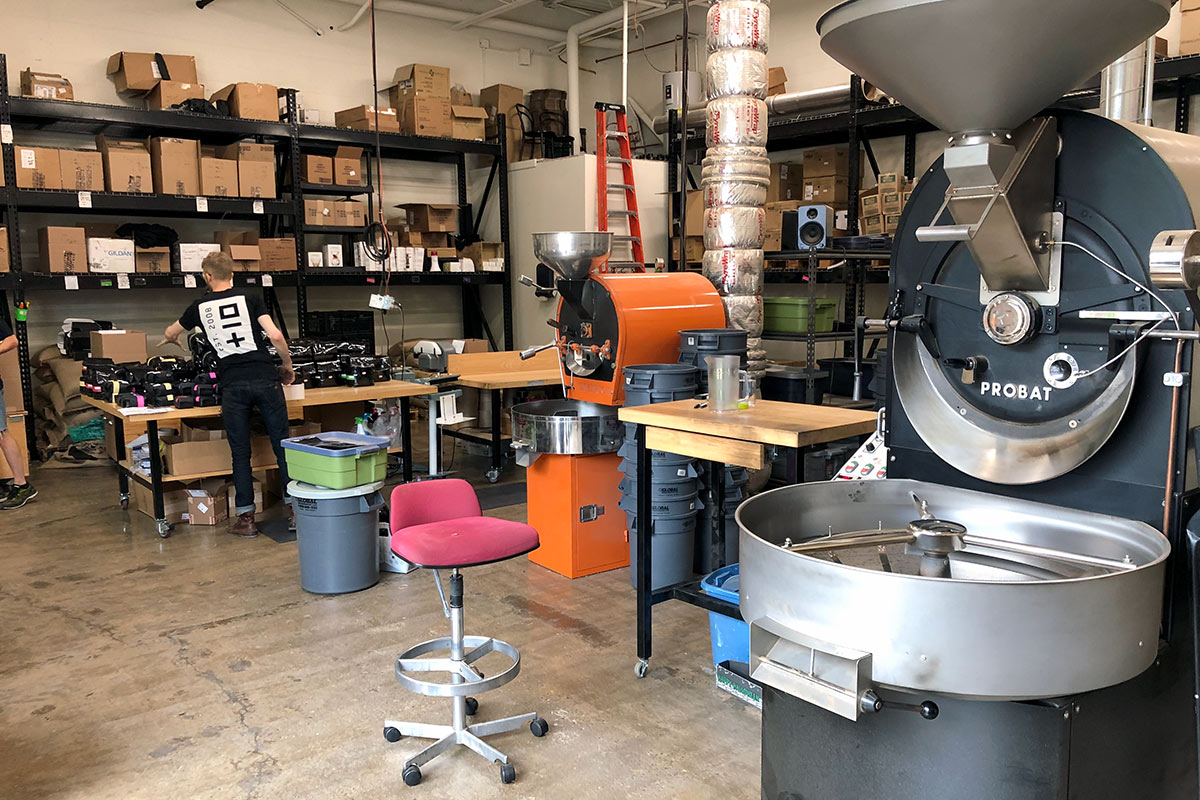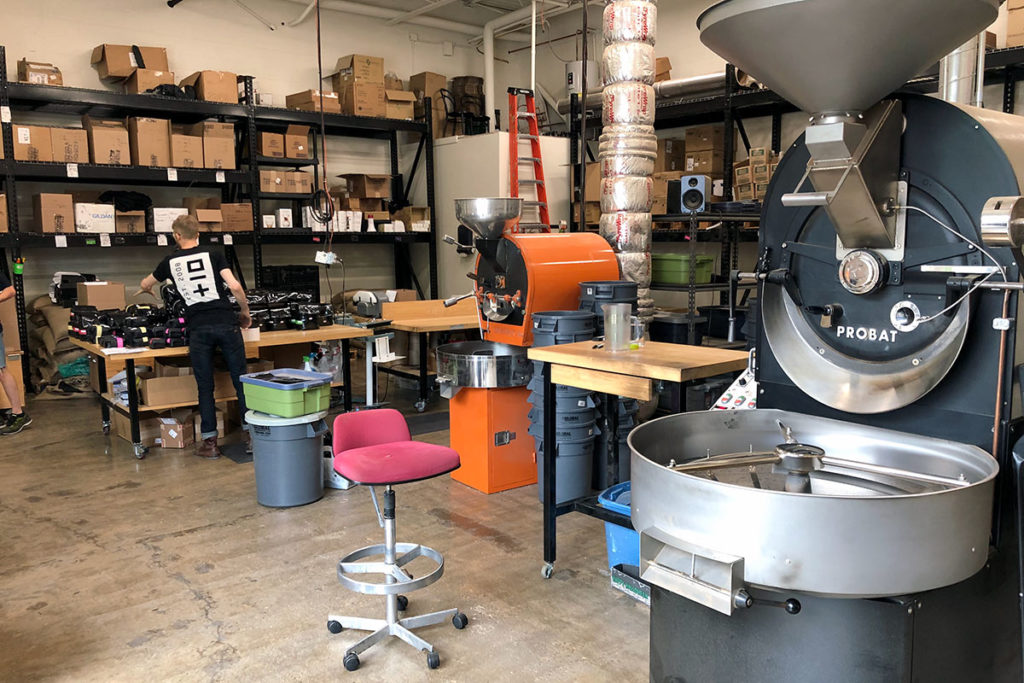 The most interesting part of the tour by far was the process of how they roast. They use a program, Cropster, that allows them to save roast profiles and all of the details of the roast, so they can match it from roast to roast. Even though they have all of the data from Cropster, each roast is still manual. They monitor it closely and make adjustments on the fly based on temperature, humidity, etc. They monitor the temperature throughout, weight loss from moisture and about 100 other data points. I was familiar with the overall roast process and the care that goes into it, but the level of detail MadCap goes to even surprised me.
There is no doubt, roasting great coffee is absolutely an art form.
I knew I loved the end product of MadCap's coffee, but it was incredibly exciting to see the back-end of the business and the process the coffee takes to go from the farm to the roaster to the cup we drink. Getting to meet the people behind the excellent coffee I get to enjoy is one of my favorite parts about doing Pull & Pour and MadCap is clearly made up of some great people. They are the real deal and I'm excited to continue exploring the coffee they put out in the months and years to come.