The Geisha variety is one of the most special out there. At its pinnacle, a good Geishan coffee is sweet, dynamic, complex, and a beautiful mix of fruit and floral notes. I've had many great Geishan coffees through the years, but the Inmaculadan Farms Geisha has been one of the only ones that year after year has been a top coffee for me. For that reason, I am so excited to be able to feature Inmaculada's most prestigious and high-scoring Geishan as the 7th installment of the Pull & Pour special release series.
The coffee begins with an incredibly sweet fragrance of tropical fruit and sweet florals. The flavor is beautiful with an elevated sweetness and juicy quality to it paired with a sparkling acidity. In the flavor, I tasted kiwi, pineapple, mango, and orange blossom. It has a full mouthfeel while still maintaining a light body. The sweetness is one of my favorite attributes in the coffee with a lovely pairing of fruit and florals reminding me of candied citrus. The experience lasts long into the finish, which is lingering and sweet.
The Bottom Line
This coffee is wonderfully complex with a dynamic depth to the flavor. If you've been around specialty coffee for a while, you know what to expect with coffee from Inmaculada Farms and this naturally processed Geisha represents the best they have to offer.
---
If you picked up the coffee through the club and are curious on my recommendations for brewing it, here is my recommended brew guide: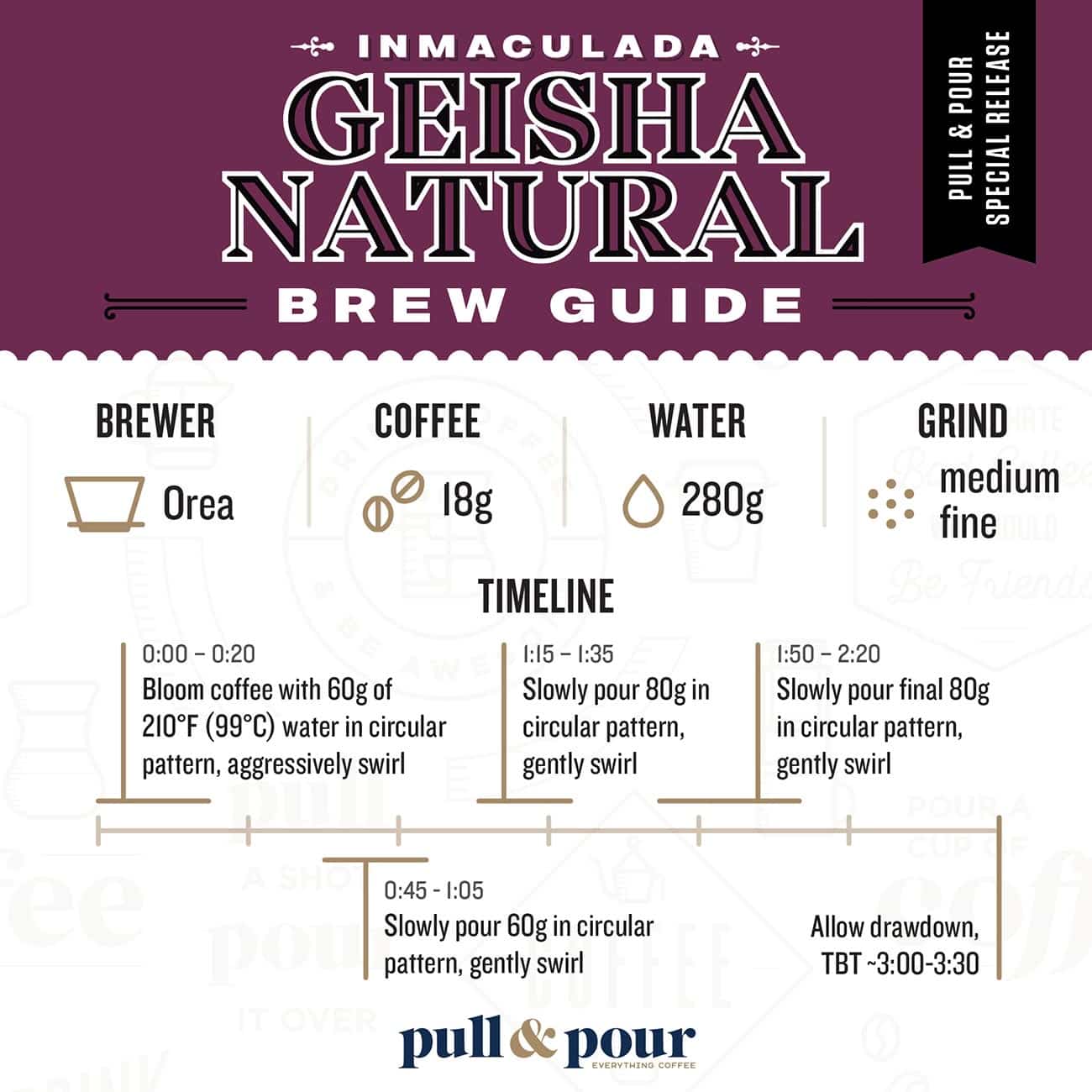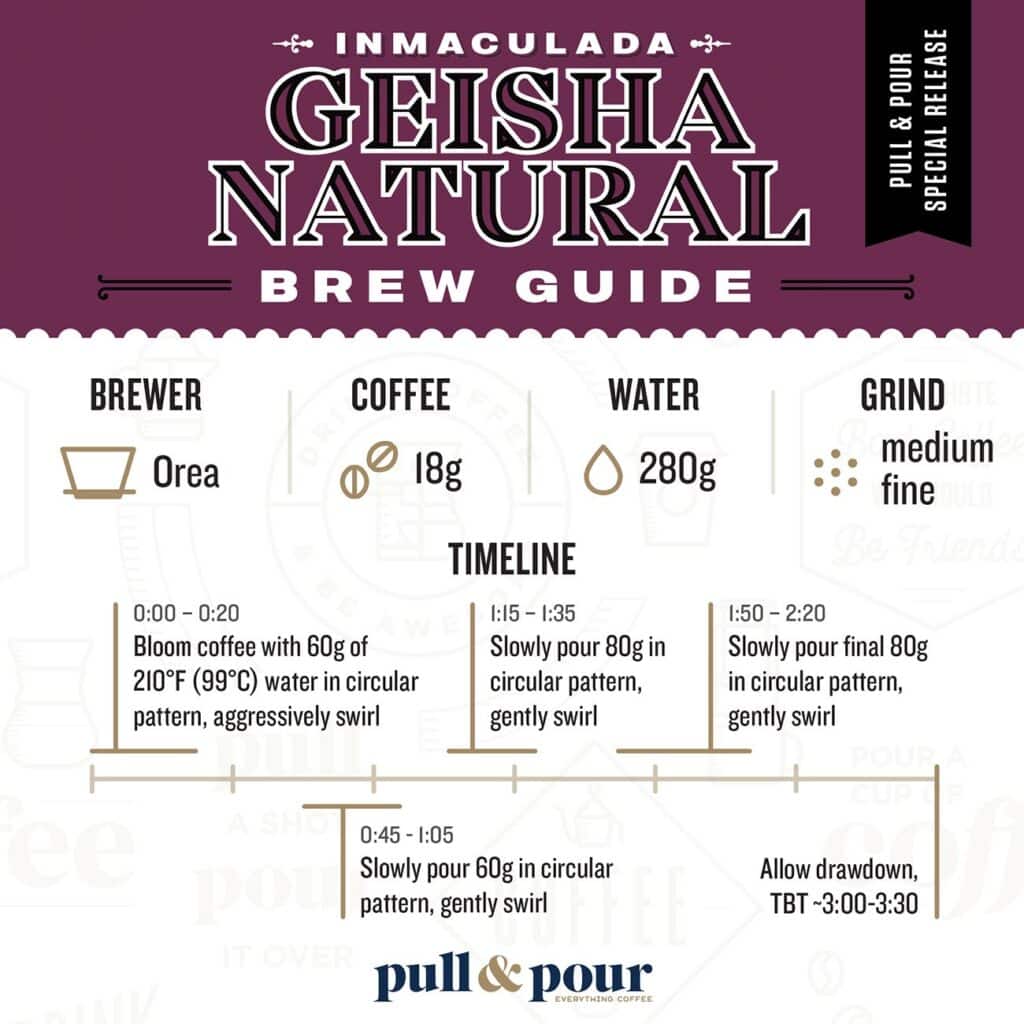 The pull & Pour Coffee Club
The easiest way to discover amazing specialty coffee
Receive a weekly text with a hand-picked coffee
Free to join, pay only for what you order
No commitment, opt-out any time
Whole bean, roasted to order