This Hario v60 recipe is curtesy of Josh Williams, one of the hosts on the FilteredThoughts podcast and the Fellow Wormy World Champion 2020. In this recipe Josh uses a pulse pour technique of multiple smaller pours throughout the brew, which helps him increase the yields out of this medium to coarse grind without losing vibrancy or clarity.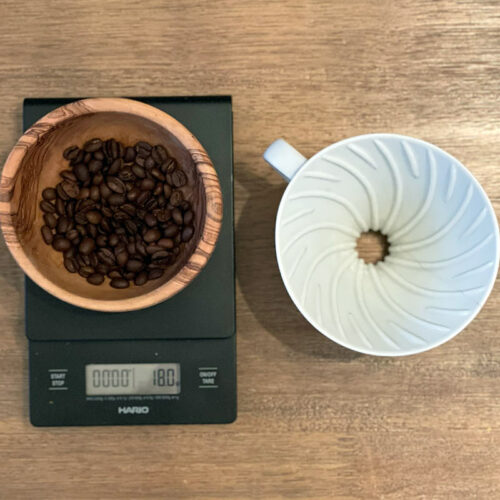 Hario v60 Pulse Pour Over Brew Recipe
A simple pour over recipe using the Hario v60 brewer. It divides the brew into five even "pulse" pours, which helps maintain the vibrancy and clarity in the coffee even while grinding fairly coarse.
Ingredients
15

grams

coffee

ground medium to coarse

250

grams

200°F (93°C) water
Instructions
Rinse filter and add ground coffee to brewer

Bloom coffee with 50g of water

Split remaining water (200g) into four pours (50g each). Each time allow water to almost fully drain through before starting the next pour

Allow coffee to draw down. Pour over should complete around 2:40
Notes
The pulse pouring technique allows you to maximize the yield out of the medium to coarse grind without losing vibrancy and clarity in the coffee
This recipe can easily be scaled up or down in size proportionally
Prefer a more visual version of the brew recipe?
I created infographics of each recipe, which you can see below. You can also find it on Instagram here.