I have never been a big cocktail drinker, but recently I have really come to enjoy a well-made Old Fashioned. Of course it didn't take long before I thought about how I could make the awesome cocktail even better—coffee. While I still enjoy the standard Old Fashioned, this variation has become my new favorite.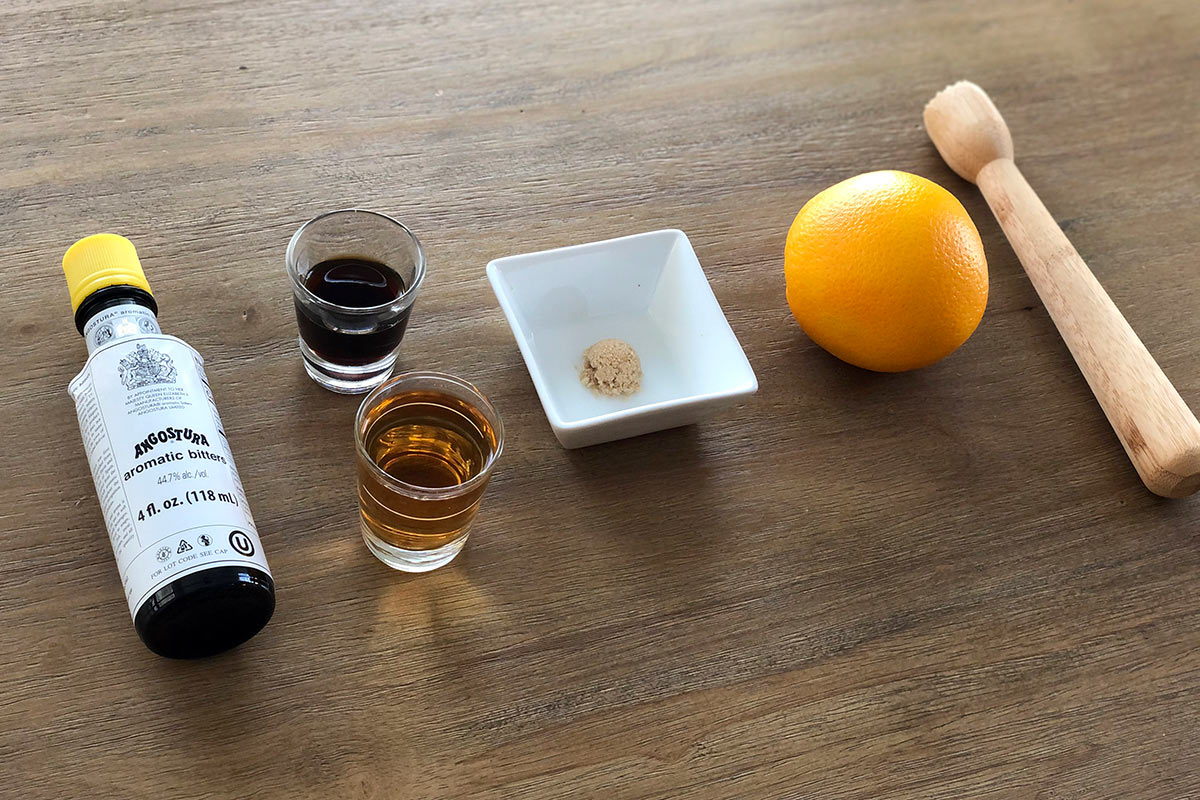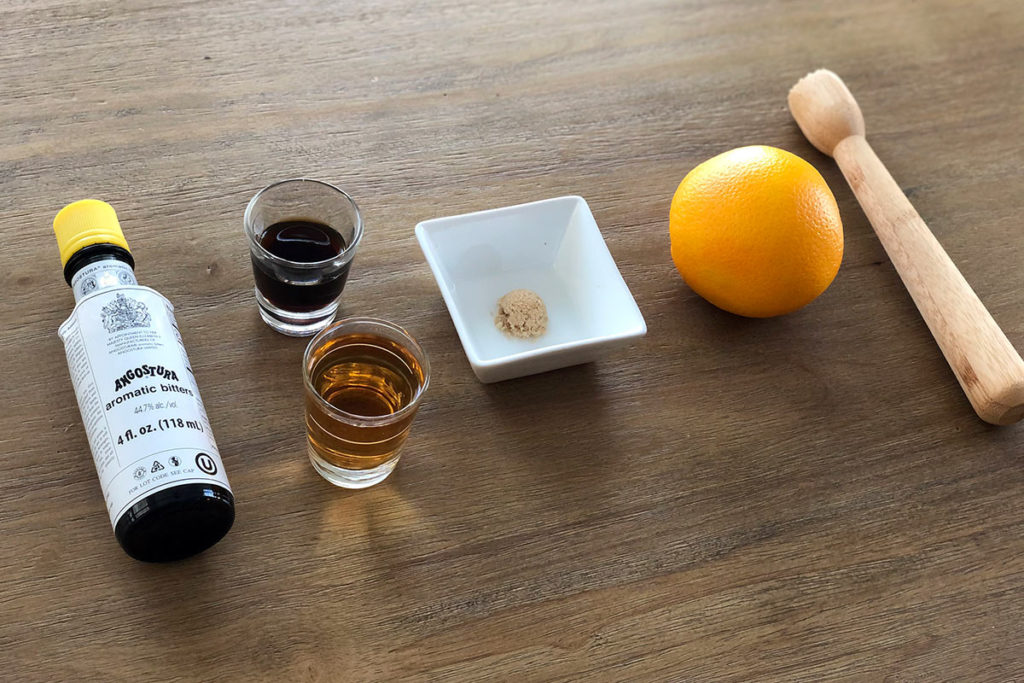 Choosing Your Coffee
I experimented with a variety of different ways of adding the coffee to the drink—espresso, pour over and cold brew. Both pour over and cold brew worked, but I settled on cold brew for a few reasons:
It more reliably creates a balanced coffee that won't overpower the rest of the flavors in the drink.
It is easy to make ahead of time and have on hand (to avoid having the brew coffee at the same time as making the drink)
It allows you to make a concentrate that gives the same amount of "coffee flavor" with less liquid (therefore requiring you to dilute the drink less)
Choosing Your Sugar
A traditional Old Fashioned is made with a muddled, white sugar cube. While this works, I prefer brown sugar or coconut sugar, which have a bit more depth of flavor and seemed to pair with the coffee and bourbon a bit better.
The recipe below uses straight brown sugar, but you can also create a simple syrup with white or brown sugar using 1 part water to 1 part sugar. The benefit of the simple syrup is the sugar is pre-dissolved, so you don't need to worry about that when making the drink. I personally go with the straight brown sugar and just give the bourbon a quick stir after adding it to the drink to help it dissolve.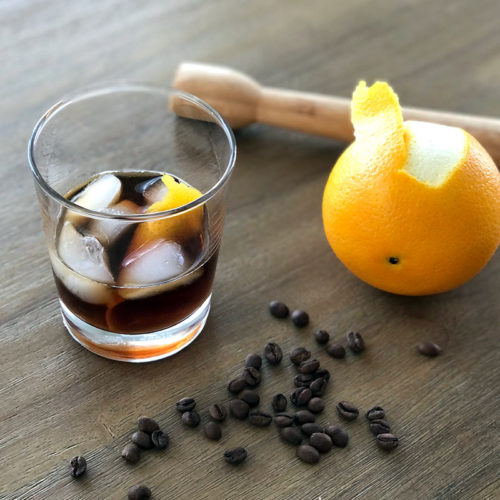 Cold Brew Old Fashioned
The classic bourbon cocktail with a caffeinated twist
Ingredients
1/2

tsp

brown sugar or simple syrup

2

dashes

Angostura bitters

2

oz

bourbon

1

oz

cold brew concentrate

orange peel
Instructions
Muddle brown sugar/simple syrup and bitters in a glass

Add bourbon and coffee, stir if necessary

Add one large ice cube or 3-4 smaller ones

Garnish with an orange peel
Let me know what you think and if you try out any twists yourself, be sure to share!