There is no question that whiskey, maple syrup and coffee are all individually delicious. As I was exploring new iced coffee options, I was surprised at how well all three of them work together though. Now even after I knew the ingredients necessary for this drink, it took some time to get the proportions just right. I found it was a delicate balance to find the perfect sweetness with the syrup, bite with the whiskey and flavor of the coffee. Too much of any of them threw off the drink. After much experimentation, I found the proportions that I think mix perfectly to blend the coffee and whiskey flavors, while allowing the maple syrup to accentuate it all with a little sweetness.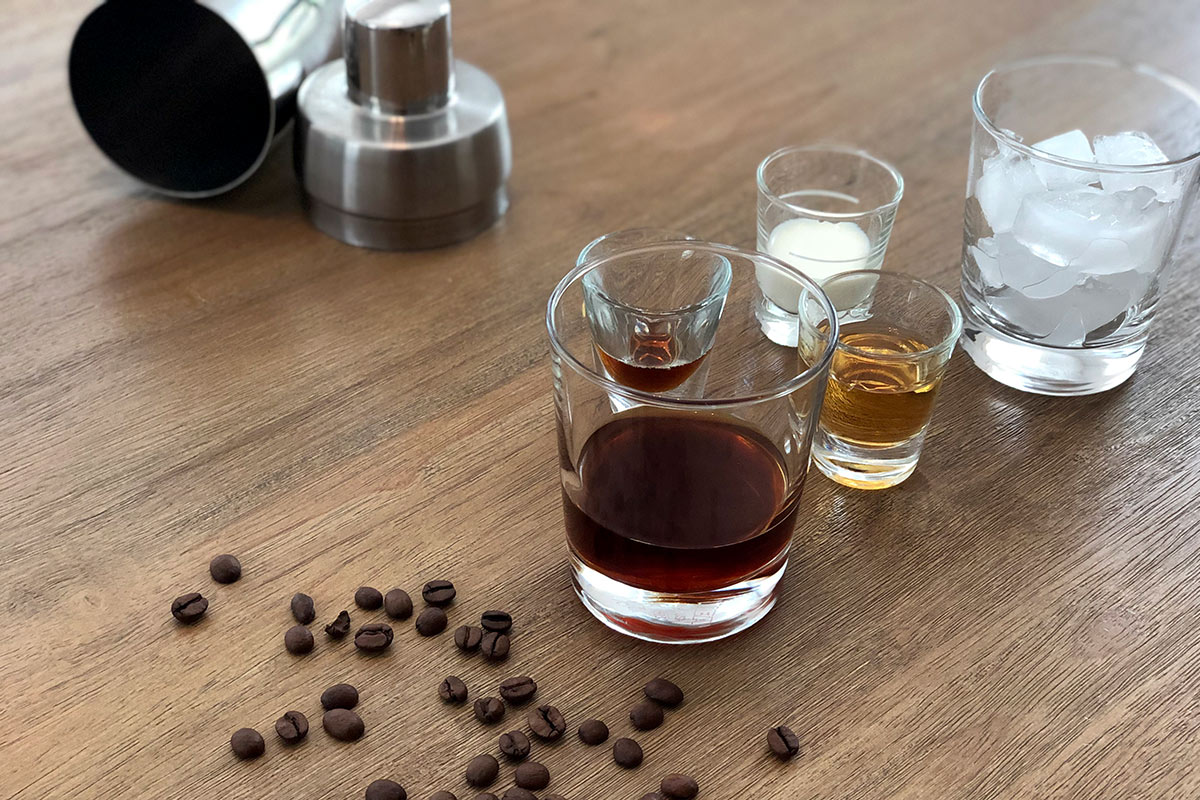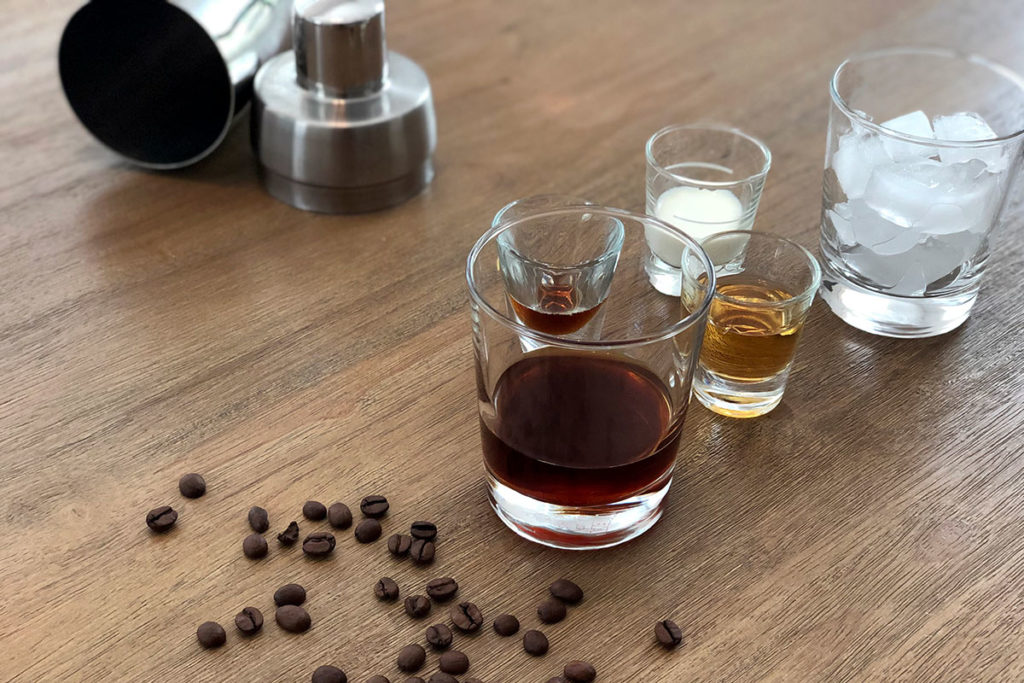 The Ingredients
In my recipe I (unintentionally) used all Kirkland-brand (Costco) ingredients including their blended scotch whiskey, organic maple syrup and organic whole milk. Any whiskey, scotch or bourbon will work though, so use whatever you prefer. I also experimented with both whole milk and cream. Both work, but I found cream to be even better and help maximize the creaminess without having to dilute the coffee and whiskey too much.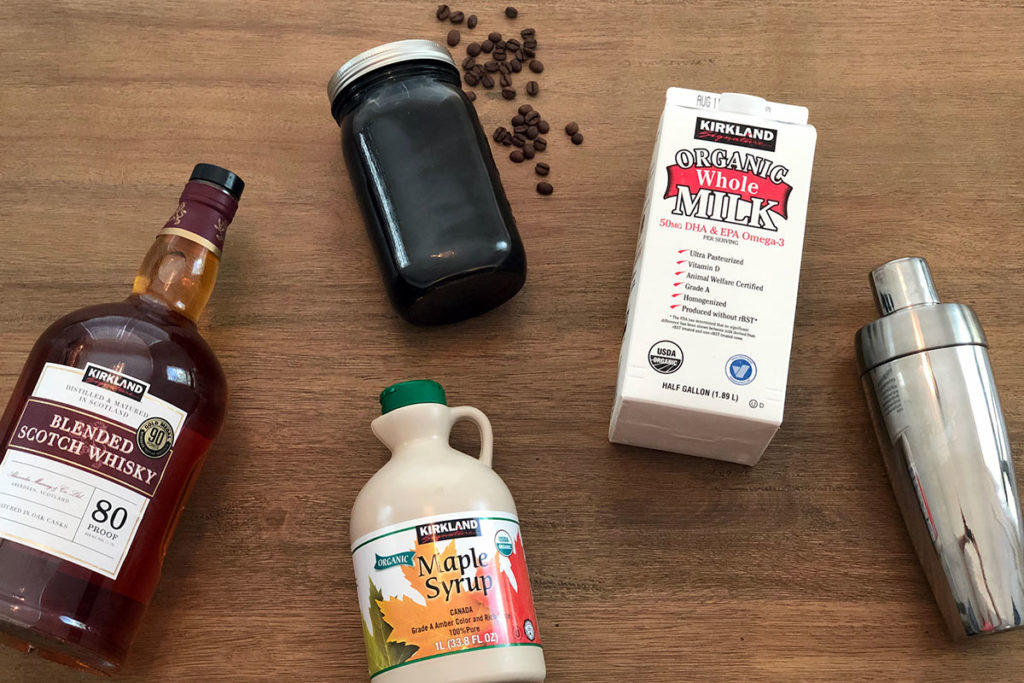 ---


Looking for an easy cold brew option?
I think Califia Farms makes a pretty good cold brew concentrate that you can get on Amazon. It is unsweetened, which I think works better for this recipe, so you can sweeten with the maple syrup.
I earn a small commission if you purchase through the link above. This helps support Pull & Pour and allows me to create the content you see on this site.
---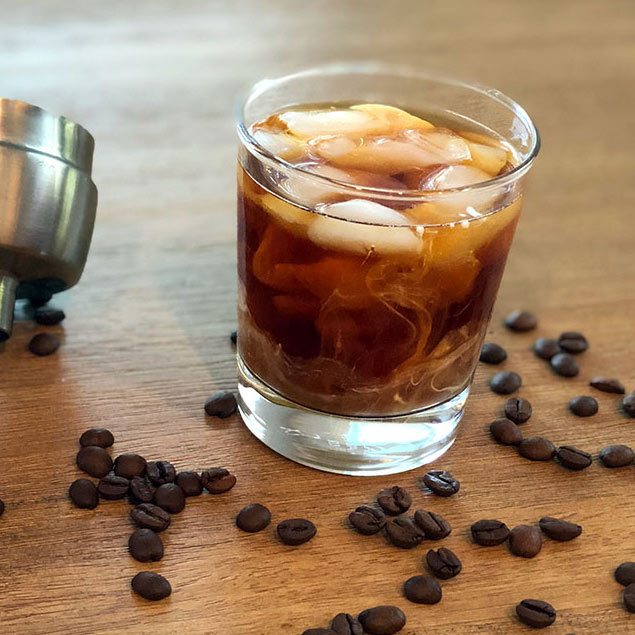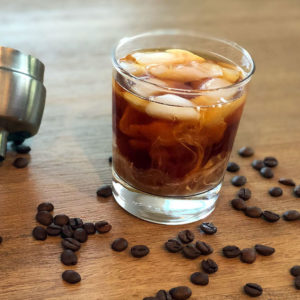 Whiskey Maple Coffee Cocktail
This coffee cocktail is sweet, boozy and the perfect refreshing drink for any afternoon.
Ingredients
1

oz

whiskey

(15-20 grams)

4

oz

cold brew coffee (strong-brewed)

(60 grams)

0.5

oz

maple syrup

(5 grams)

1

oz

cream

(15-20 grams)

ice
Instructions
Add whiskey, cold brew coffee, maple syrup and ice to a cocktail shaker.

Close cocktail shaker and shake well.

Add ice to glass and pour mixed drink from the cocktail shaker onto the ice.
Notes
If you do not have a cocktail shaker, you can pour ingredients directly into a glass without the ice and stir to combine.