The Kaltia is one of the most popular flat bottom brewers—and one of my favorites to brew with. This recipe is great with a wide range of coffees, but really works well for light to medium roasted coffee with the goal to increase body and sweetness. It comes from Elika Liftee, the 2020 US Brewers Cup champion and a barista trainer at Onyx Coffee Lab. This recipe is designed for the Kalita 185 size, but could easily work on the smaller Kalita 155 size.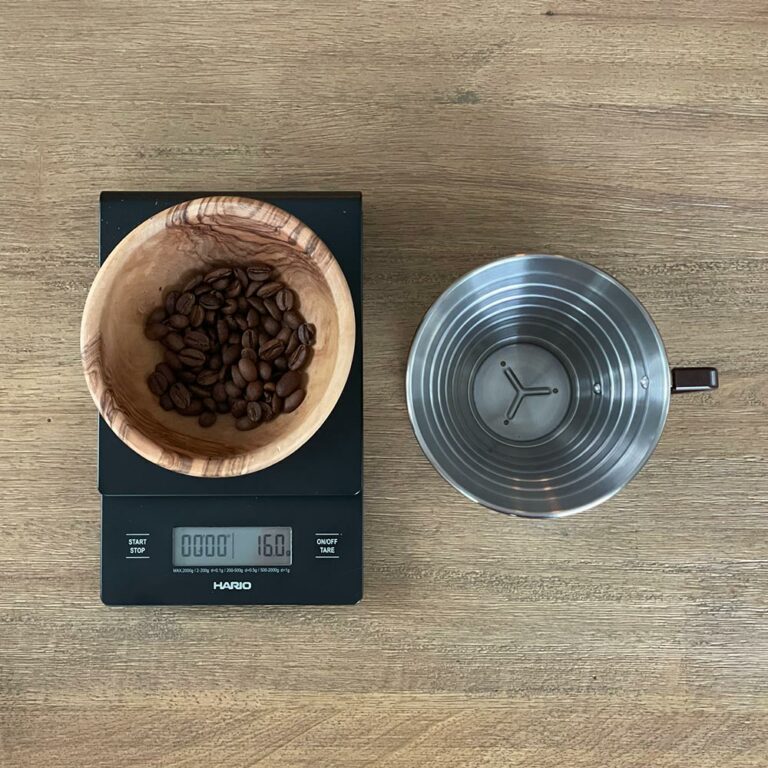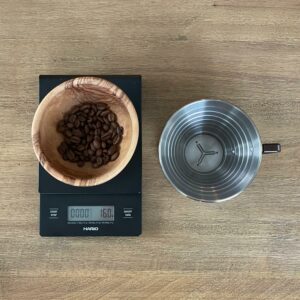 Very Okay Kalita 185 Brew Recipe
A simple brew recipe designed specifically to efficiently extract coffee for an excellent cup with a flat-bottomed dripper.
Equipment
Kalita 185 coffee filters
Ingredients
16

grams

coffee

ground medium fine

250

grams

207°F (97°C) water
Instructions
Bloom coffee with 30 grams of 207°F (97°C) water

At 0:20, pour 70 grams of water in the center

At 0:40, pour 100 grams of water in the center

At 1:20, pour 50 grams of water in a spiral pour

Brew should complete around 2:10
Notes
Ideal for light to medium roasted coffee
Grind fine for more consistent grind distribution, more body, and more sweetness.
Use hard water at 150 TDS and 38 kH for faster flow rate and higher acidity
The hotter water is used for faster flow rate and efficient extraction
The grind size should be 540 microns, which is around 18 clicks on the Comandante C40 (about 9-10 on Baratza Encore)
If your total brew time is off, adjust grind size to achieve target drain time +/- 15 seconds
Nutrition
Prefer a more visual version of the brew recipe?
I created infographics of each recipe, which you can see below. You can also find it on Instagram here.