Iced Caramel Macchiato
A traditional macchiato is one part espresso to one part milk. Starbucks' macchiatos though are much more like a latte and the Starbucks caramel macchiato is essentially an iced latte with caramel sauce. The milk is flavored with vanilla syrup, though, and it's served in layers among rich espresso and thick caramel. Caramel macchiatos are super popular to enjoy as a sweet coffee drink — Good thing they're so easy to make at home! This caramel macchiato recipe is perfectly creamy, sweet, and full of coffee flavor.
Starbucks Copycat Recipes
Starbucks copycat recipes are quick and reliable. That's why this riff off of a classic Starbucks caramel macchiato is as easy and tasty as can be. There are so many Starbucks copycat recipes you can make with just a few ingredients and quality fresh espresso. And while it's simple to make your own vanilla syrup, you can grab store-bought Starbucks vanilla syrup to make it taste even more like a Starbucks copycat.
Hot vs Iced Coffee
While caramel macchiatos are often served as iced coffee, this recipe can be made hot or cold; it's all about personal preference. The caramel may dissolve quicker in a hot caramel macchiato and result in a well-balanced sweet drink. You can froth the milk for either hot or iced coffee, if desired. Either way will be delicious and satisfying at any time!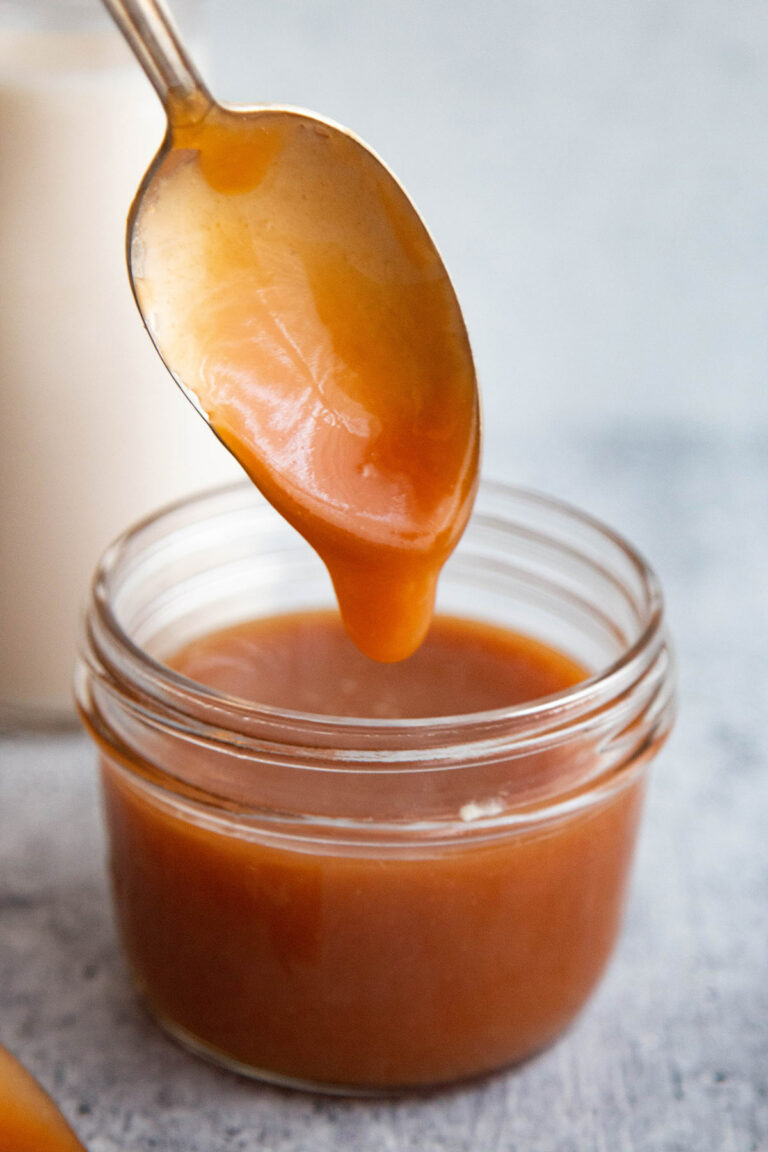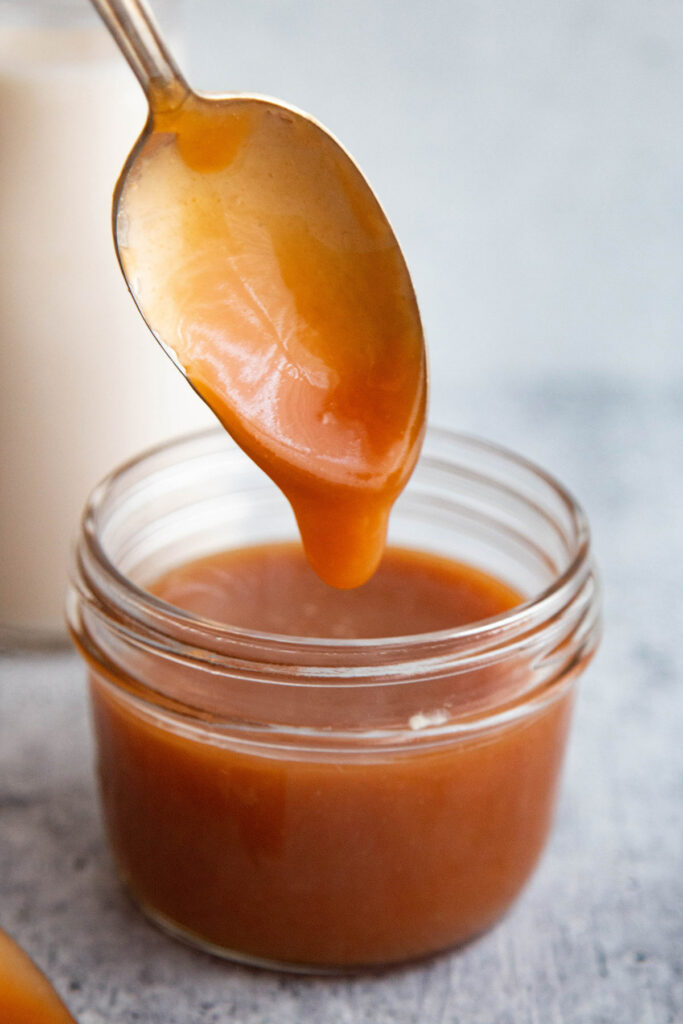 Homemade Caramel Sauce
This recipe includes some homemade caramel sauce. Caramel can be intimidating to make at home, but is actually very easy to make. You can make it once and store it in the fridge for weeks to use whenever you want to make the drink. If making homemade caramel sauce is a bit too much work, you can always use store-bought caramel sauce.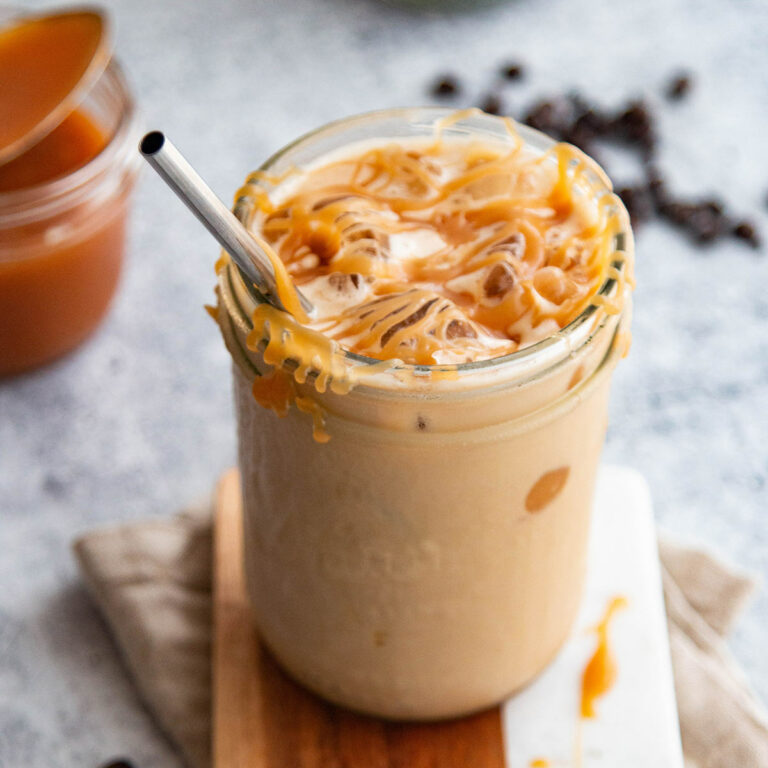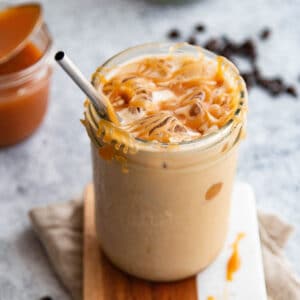 Starbucks Copycat Iced Caramel Macchiato
This Starbucks copycat recipe recreates the classic Starbucks caramel macchiato. It is perfectly creamy, sweet, and full of coffee flavor.
Ingredients
Caramel Macchiato
2

oz

espresso

1

tbsp

vanilla syrup

or to preference

2

tbsp

caramel sauce

or to preference

8

oz

milk of choice

ice
Caramel Sauce
1

cup

sugar

3

tbsp

water

1/2

cup

heavy whipping cream

4

tbsp

butter

cold

1/2

tsp

salt
Vanilla Syrup
1/2

cup

sugar

1/2

cup

water

2

tsp

vanilla extract
Instructions
Make the vanilla syrup by combining all ingredients into a small saucepan over medium low heat. Once the sugar has completely dissolved, remove from the heat and let cool.

Make the caramel sauce by heating a heavy bottom small pan over medium heat and add the sugar and water. Stir until the sugar is dissolved and starts to boil. Reduce the heat to low and simmer until it reaches a golden brown color. Remove the pan from the heat and stir in one tablespoon of butter at a time. It will bubble but continue to stir nonstop. Once all the butter is added, slowly add the heavy whipping cream while stirring. Once the cream is mixed in add the salt, stir, and set aside and let cool completely before using. Store in an airtight container in the fridge after using.

Make the drink by placing the vanilla syrup and milk in your serving glass. Stir to combine.

Fill the glass to the top with ice and drizzle with caramel. Top with the double espresso and more caramel if desired.