Disclosure: Pull & Pour received coffee samples for this post, however, as always, all opinions are 100% my own.
OZO Coffee has and will always have a special place in my heart. A few years ago their limited edition Ethiopia Kilenso Moconissa was one of the first bags of specialty coffees I purchased. I'd already developed an interest in specialty coffee, but that bag cemented for me what truly good coffee could taste like. I've had OZO coffees since that initial bag and I have yet to be disappointed.
This washed coffee from Honduras was no different. It had a wonderful evolution of flavors that started with a nice, bright acidity at the front that progressed into a nutty sweetness in the aftertaste; each sip left me wanting more.
As usual with reviews, I tried the coffee in a variety of ways including V60, Chemex, french press & espresso. In each brew method the coffee held up very nicely while presenting itself in a unique way.
The Bottom Line
As with each OZO coffee I've tried to date, I was not let down with this one. Recently I've tried a few different Honduras options from different roasters and have been disappointed. This coffee exceeded my expectations though and I'm savoring the last few brews as I near the end of the bag.
---
Another plus for OZO is their amazing design system. Each coffee has its own set of icons that tells you the coffee's region, origin, processing, certification, taste, & elevation. It is quite a piece of design!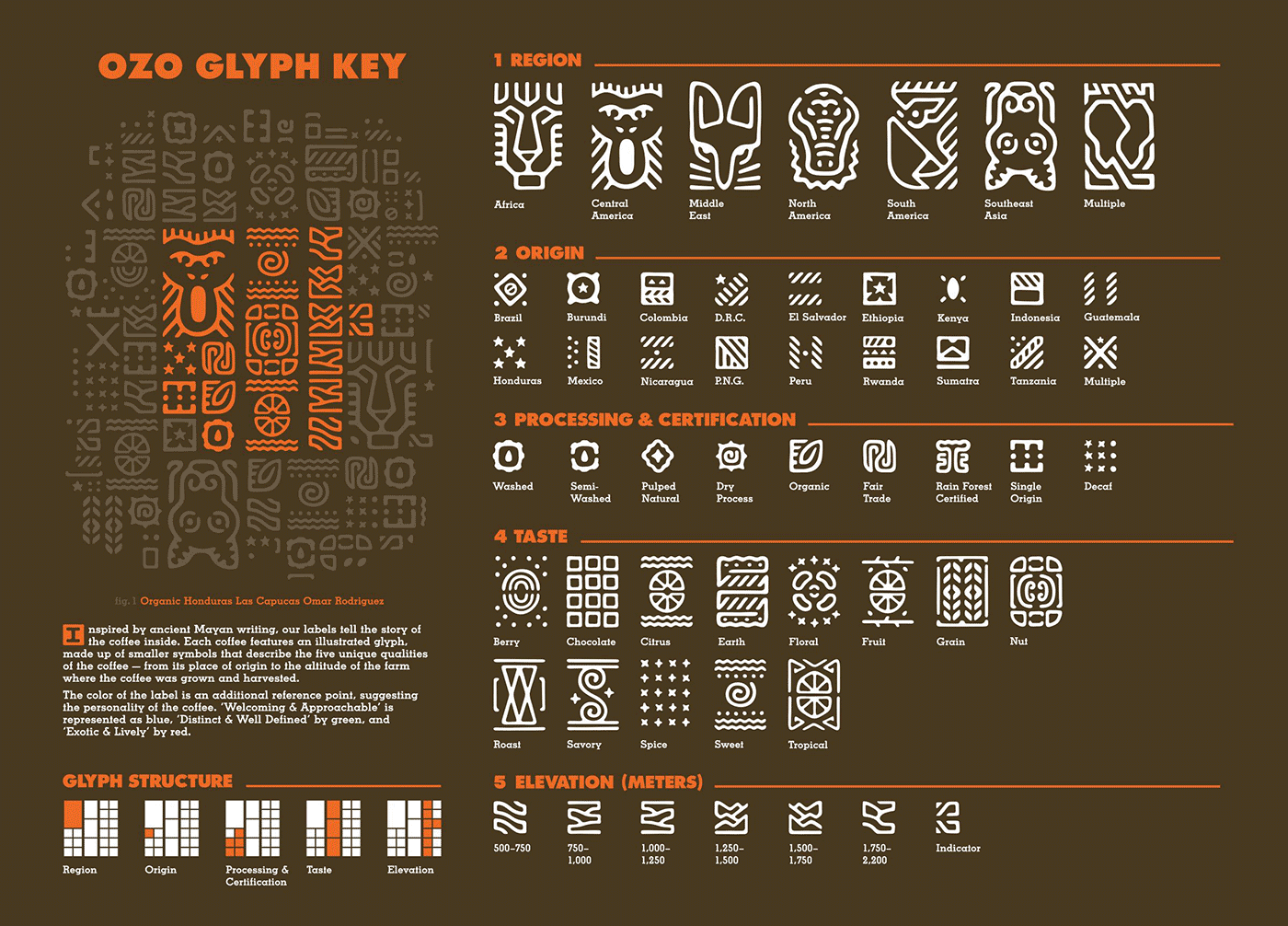 This section contains affiliate links, meaning, if you click through and make a purchase, I may earn a commission. This is at no additional cost to you and helps support Pull & Pour. Thank you!