When it comes to natural coffees, Noble Coffee Roasting's Bishan Fugu is hard to beat. Its bright, fruity notes are overwhelming (in the best way possible) from the moment you open the bag. While they don't list it in the flavor profile, I find the blueberry notes to be the most dominant flavor both in aroma and taste. I tried Bishan Fugu as V60, Chemex and espresso and it excelled in all of them. While naturally-processed usually shine in the various pour over methods, I was particularly impressed with it as espresso. The bright, fruity notes take on a wonderful creamy texture as an espresso.
I'd recommend Bishan Fugu to anyone who enjoys bright, fruit-forward, clean natural processed African coffees.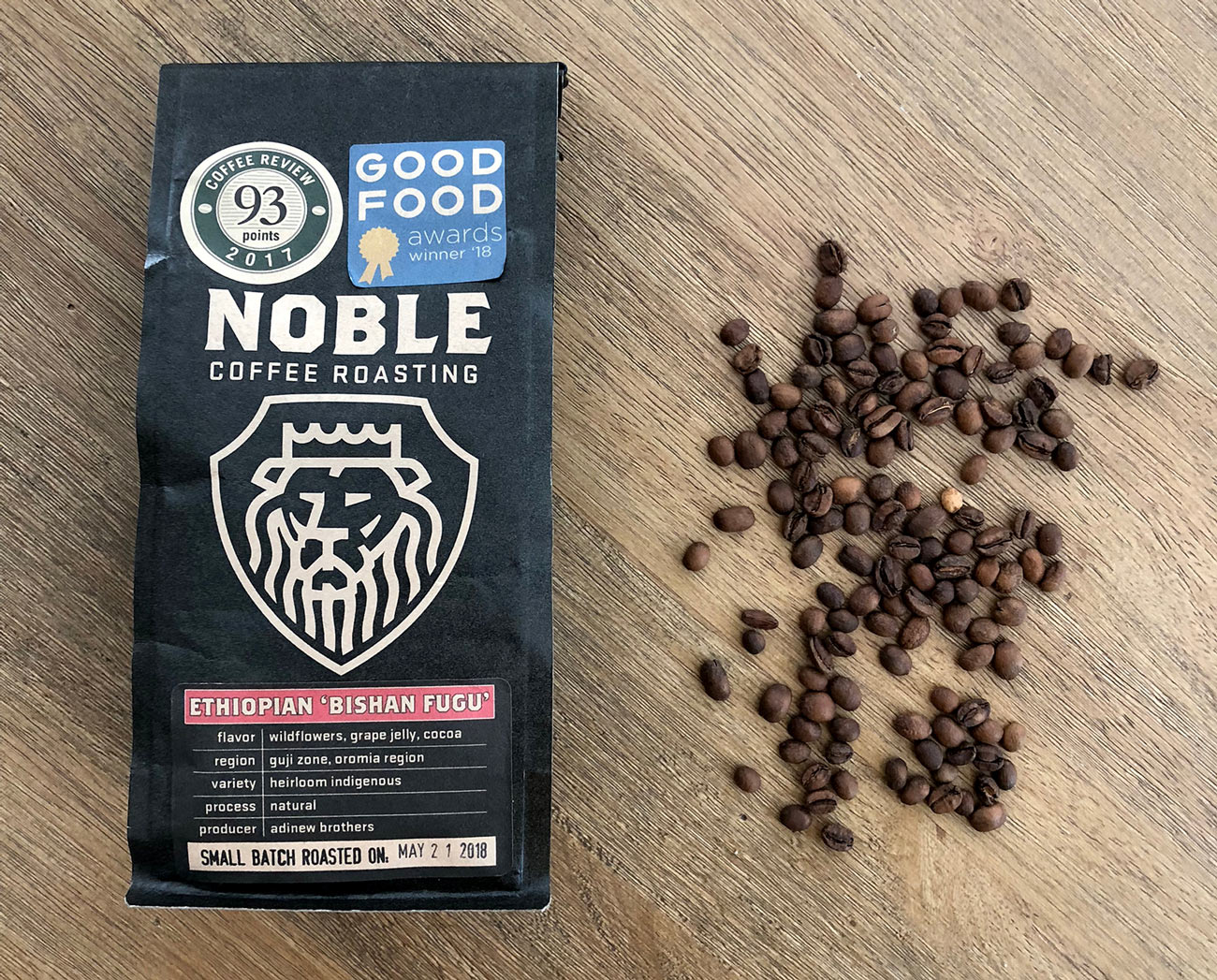 Bishan Fugu is one of the best coffees I have ever tried. From opening the bag to finishing the cup, it is a hard coffee to beat.
This section contains affiliate links, meaning, if you click through and make a purchase, I may earn a commission. This is at no additional cost to you and helps support Pull & Pour. Thank you!