Disclosure: Pull & Pour received coffee samples for this post, however, as always, all opinions are 100% my own.
I've had the opportunity to try Heart Coffee Roasters a few times because a local cafe occasionally serves their coffee. I've always been impressed with their offerings, so I was very excited to get to try a sample pack with 8oz of their current Ethiopian and Kenyan coffees. Whenever I have an opportunity to try multiple coffees from a roaster, I love to do a blind cupping to decide which one I think is the strongest coffee and deserving of a full review. It is always interesting to see how your notes compare to the roasters when you don't have the roasters notes to influence what you might taste.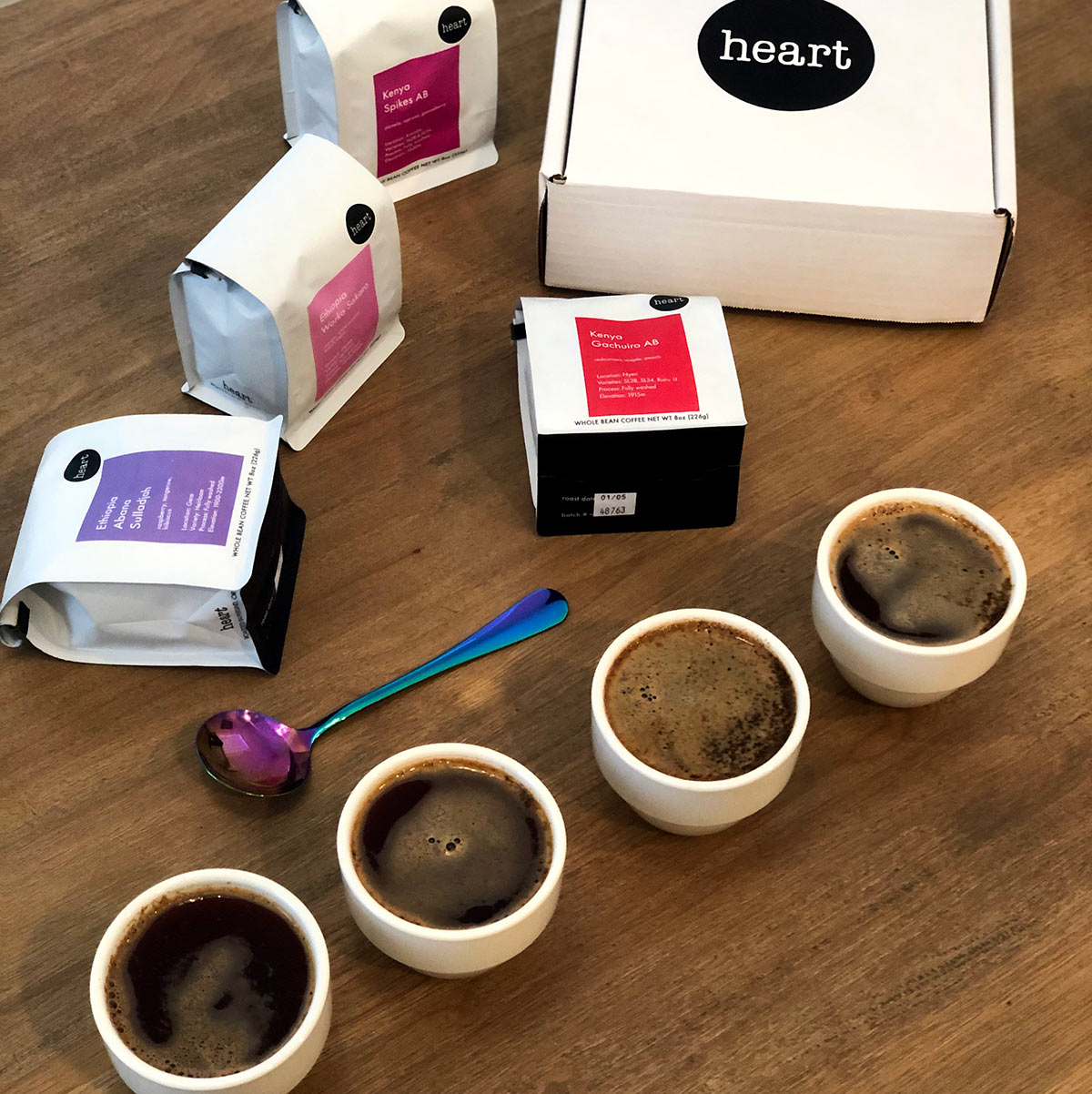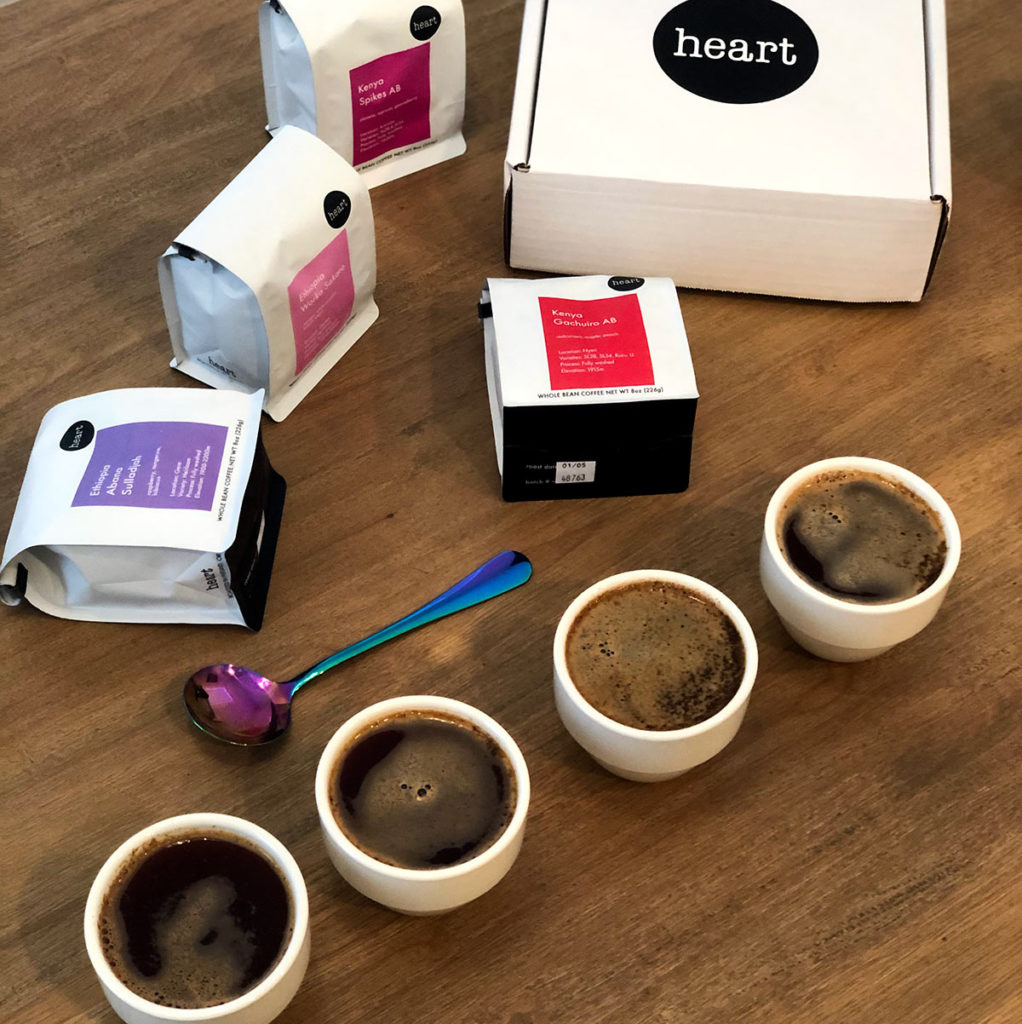 While I enjoyed each of the coffees, the Ethiopia Worka Sakaro came out as my clear favorite during the cupping. The coffee begins with a more mild fragrance of subtle berry, dried fruit and mango. During roasting though the juicy sweetness of the coffee really begins to emerge. The sweetness of the coffee is really what stood out in my mind against the other three coffees in the pack. The coffee has a rich, caramel sweetness that is present throughout the entire drinking experience. The flavor has notes of citrus, berry and subtle floral hints with the rich sweetness covering all of them. The body is juicy and and bursts in your mouth with every sip.
There is a lot of flavor notes in the coffee that layer together quite nicely. The coffee does a really nice job evolving as it cools (a sign of a great coffee in my mind) and the sweetness especially becomes incredibly pronounced when the coffee reaches room temperature. I tried the coffee in a variety of pour over methods, as well as espresso. I found it excelled most in the v60 where the sweetness was most pronounced, but it did well in every method I tried.
The Bottom Line
Ethiopia Worka Sakaro is a solid coffee that does well in all scoring areas. I greatly enjoyed exploring it and its counterparts in the sample pack. If you enjoy African coffees, the sample pack and specifically Ethiopia Worka Sakaro from Heart Coffee Roasters is a great option to try.