Disclosure: Pull & Pour received coffee samples for this post, however, as always, all opinions are 100% my own.
Overview
Corvus Coffee is a roaster based out of Denver, Colorado and one of the best specialty roasters in the country. In addition to some of the most unique and special reserve and exotic coffees, they also offer a curated coffee subscription that features a 12oz bag each month—many times following a theme.
The Coffees
Note: I received four 12 oz shipments from Corvus Coffee for this post, however, as always, all opinions are 100% my own. I received no compensation outside of the coffee itself.
This review specifically highlights the coffees from their Colombia Andes series from May – September 2021.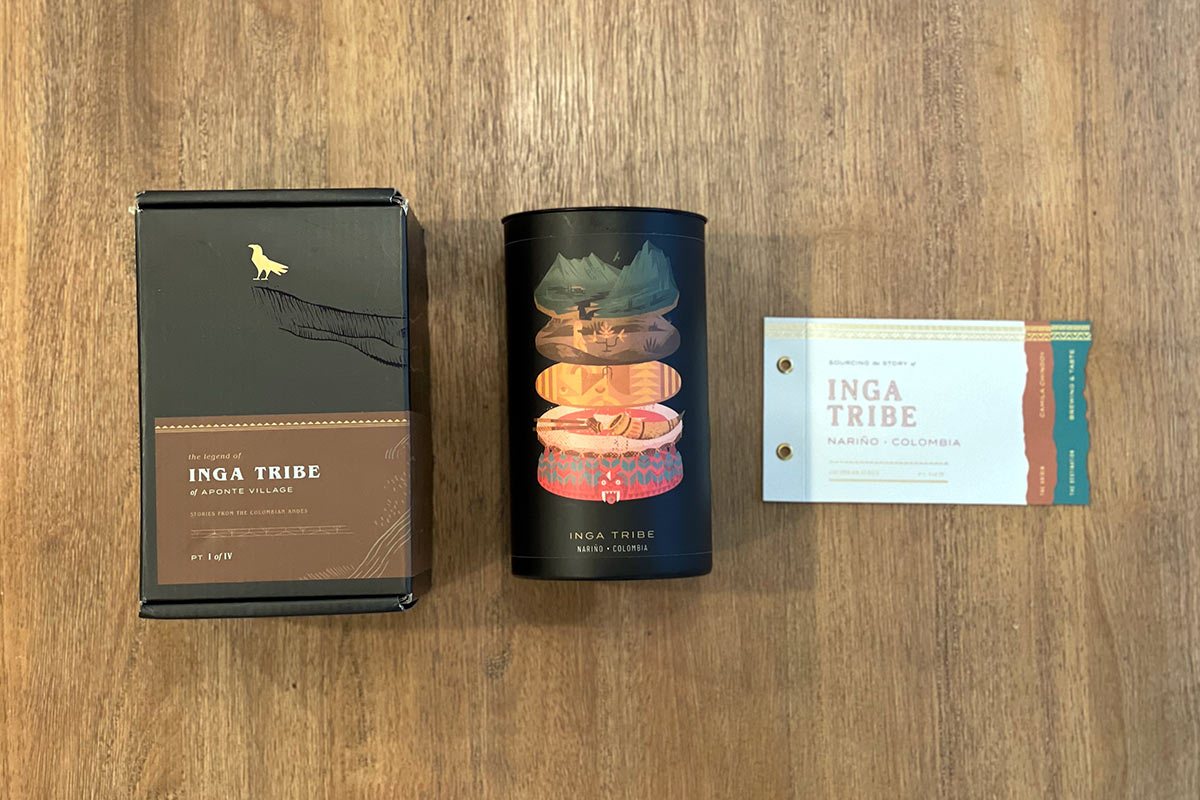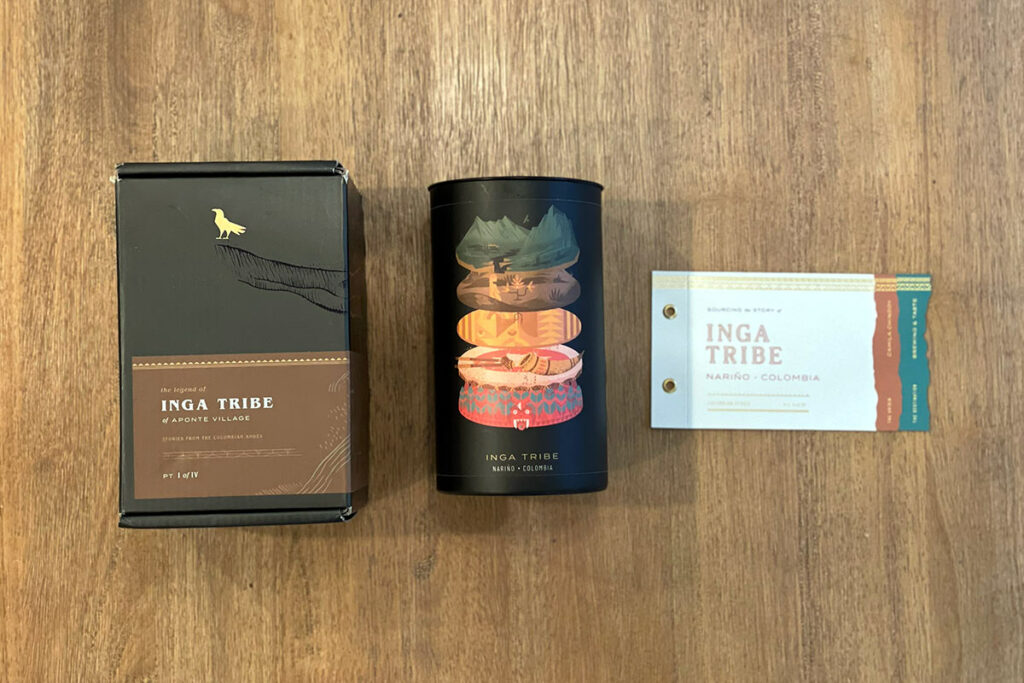 Part I – Inga Tribe of Aponte Village (Nariño, Colombia)
The first coffee in the series set the baseline for the coffees to come. It featured notes of rich chocolate, honey crisp apple and honey. It was sweet and lively, but also very balanced and approachable. It was a solid coffee and I really enjoyed brewing it as espresso. It was a great entry into the Colombian origin and did a nice job to establish the "baseline" for the series.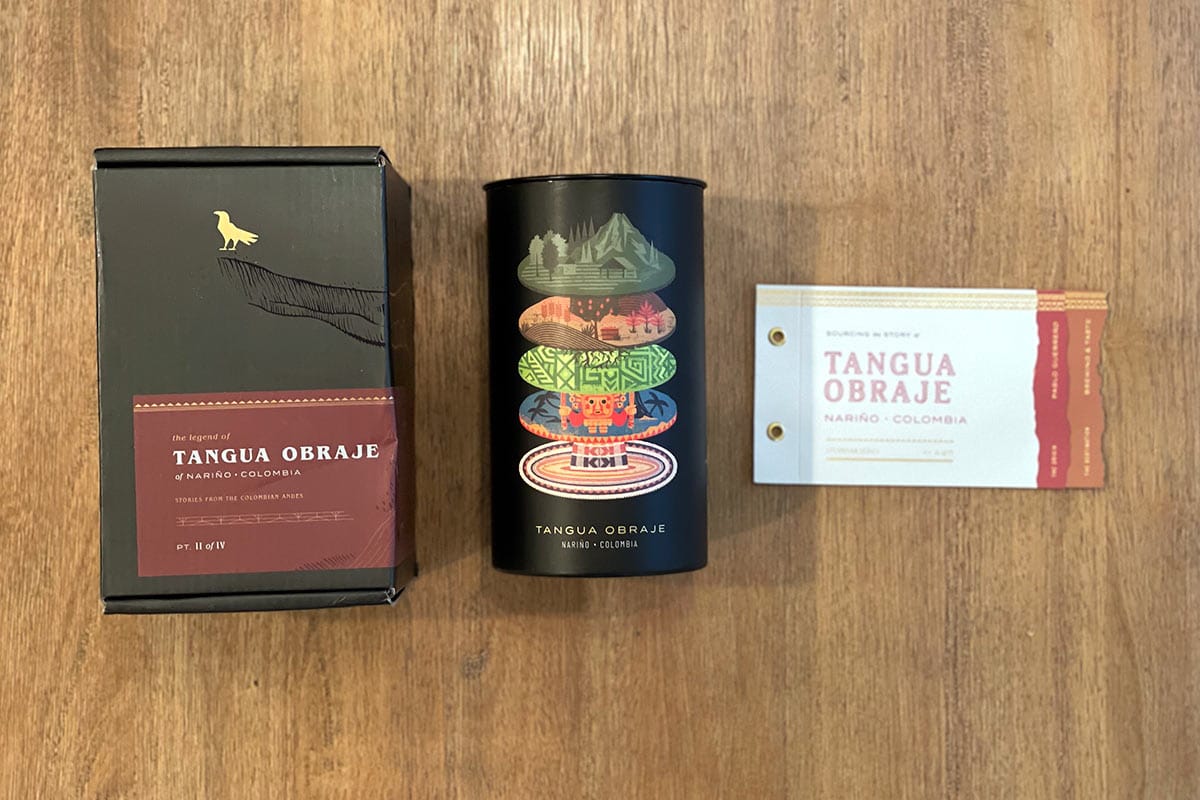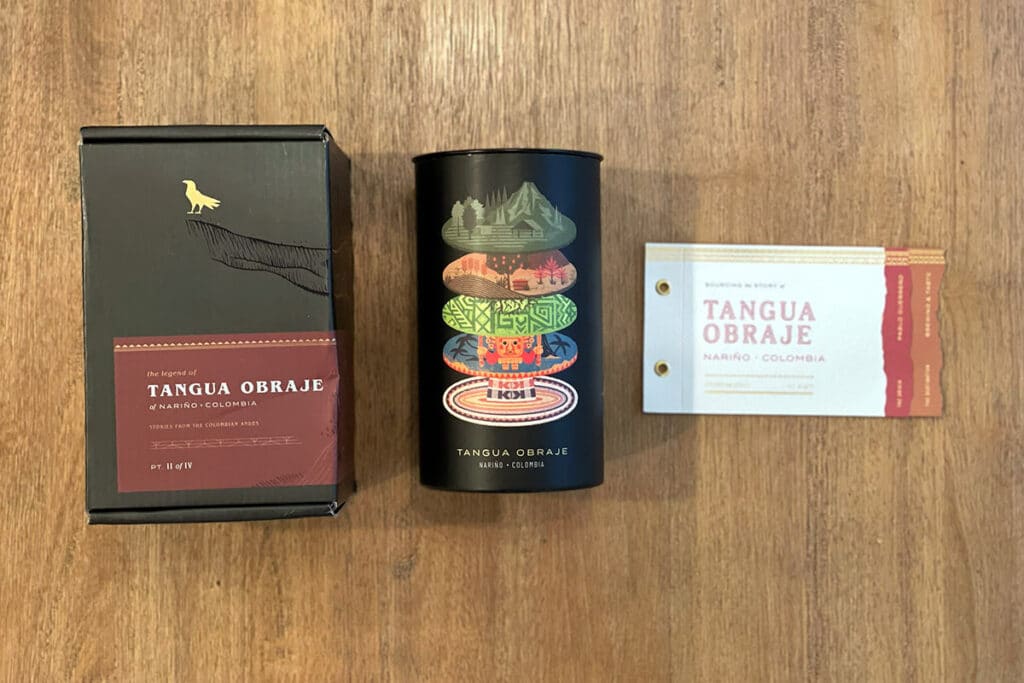 Part II – Tangua Obraje (Nariño, Colombia)
The second coffee in the series was also from the Nariño region. It was a lovely coffee that had some similar characteristics from the first coffee (rich chocolate, sweet, etc.), but was also considerably more complex. It was rich & layered, while also being light & lively. Notes of chocolate, dried fruit and citrus dominated the profile and the sweetness with rich and syrupy with a wonderful evolution. As with the first coffee, I really enjoyed this one as espresso.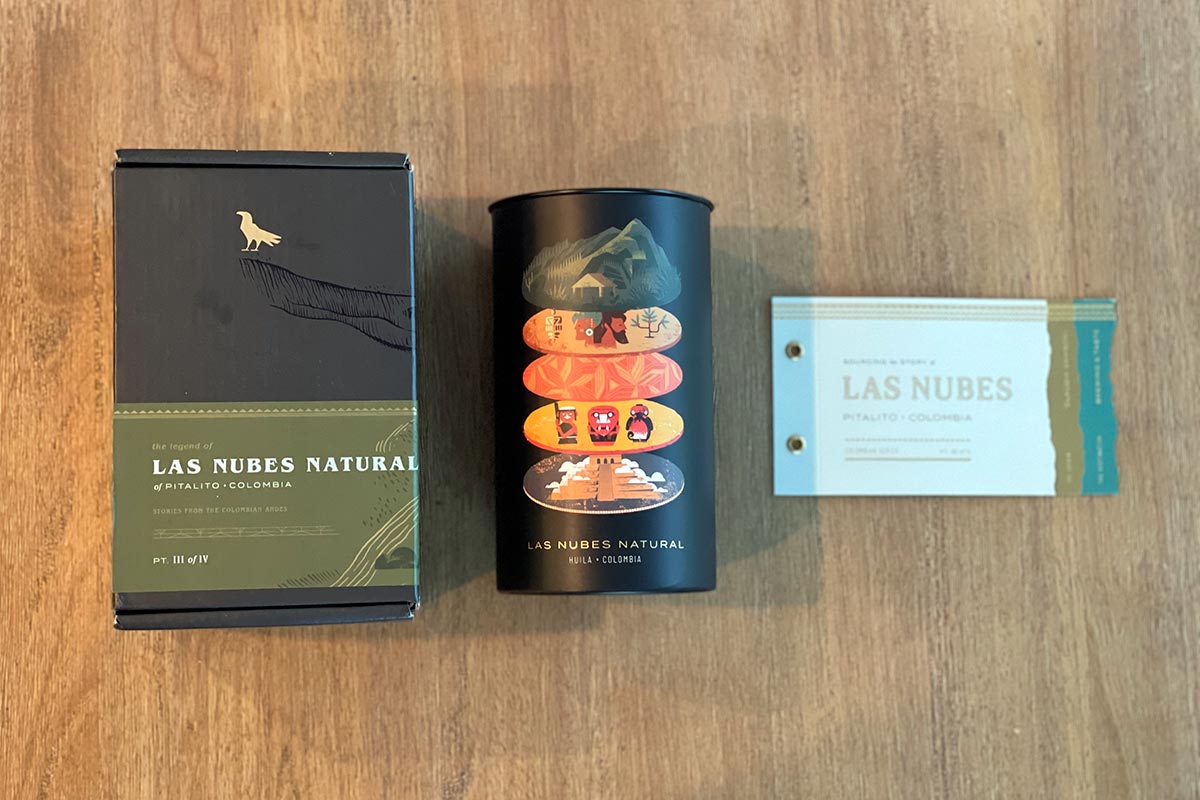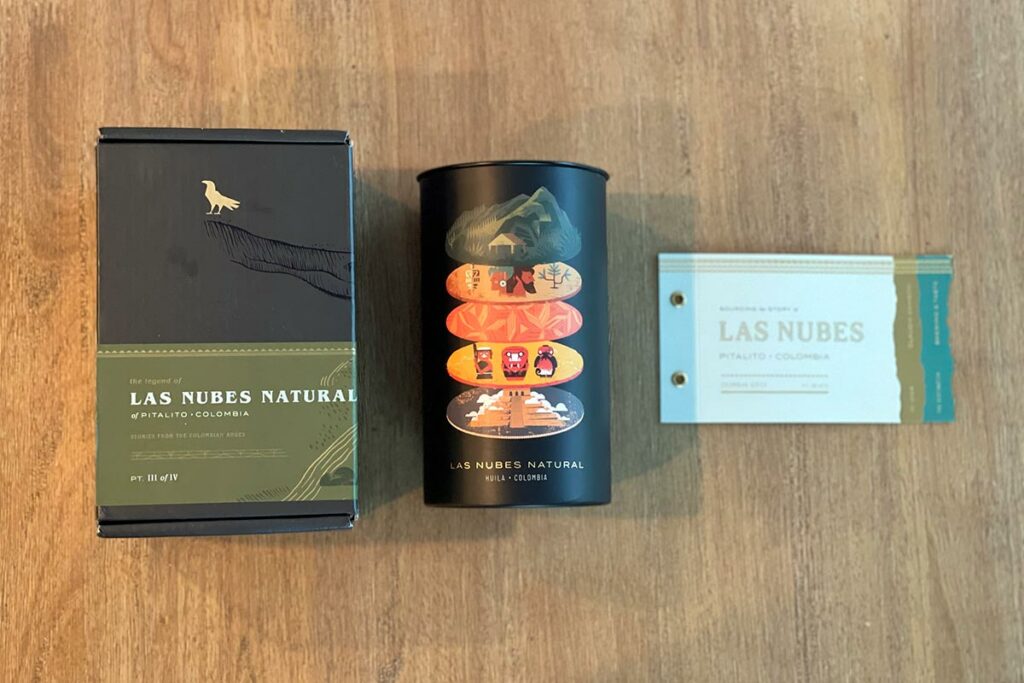 Part III – Las Nubes Natural (Pitalito, Colombia)
The third coffee was a naturally processed Caturra from the Las Nubes farm. It was a sweet, fruit forward coffee, though I had a harder time dialing it in than the other coffees. It did best with a smaller doses and a single pour and led to sweet fruit notes of strawberries that were slightly fermented.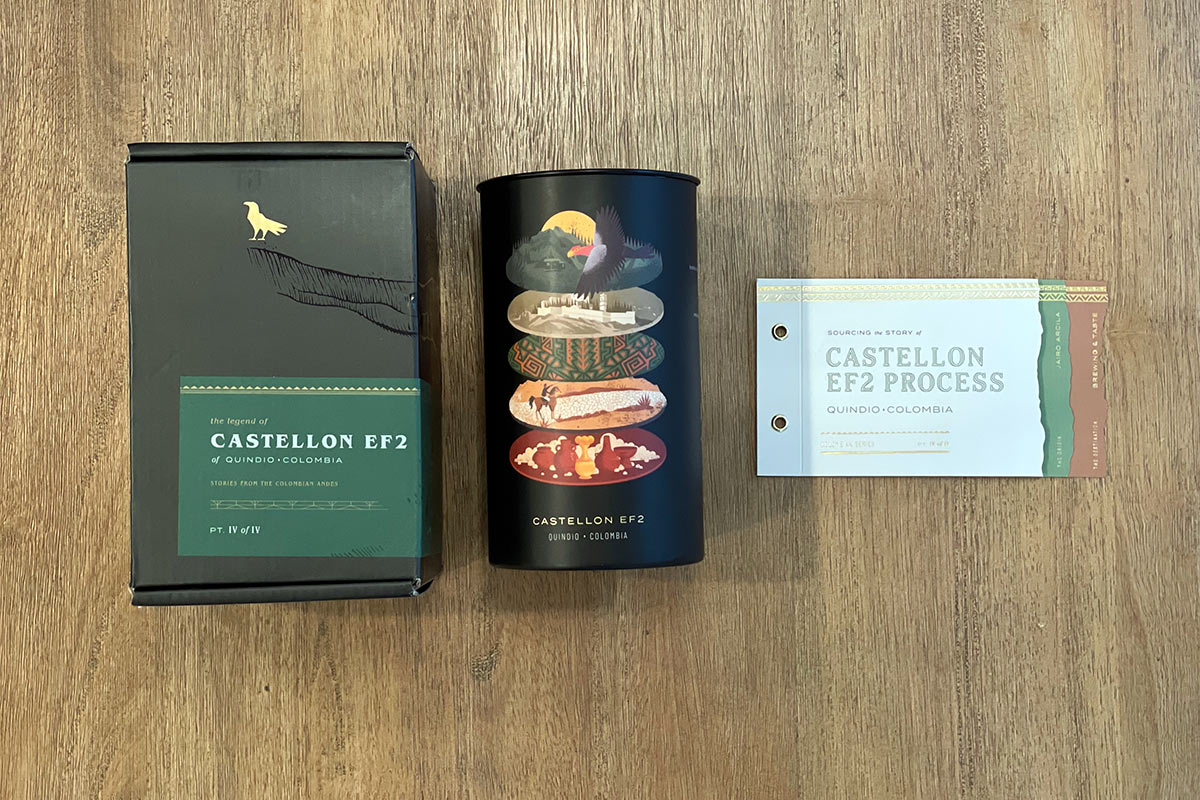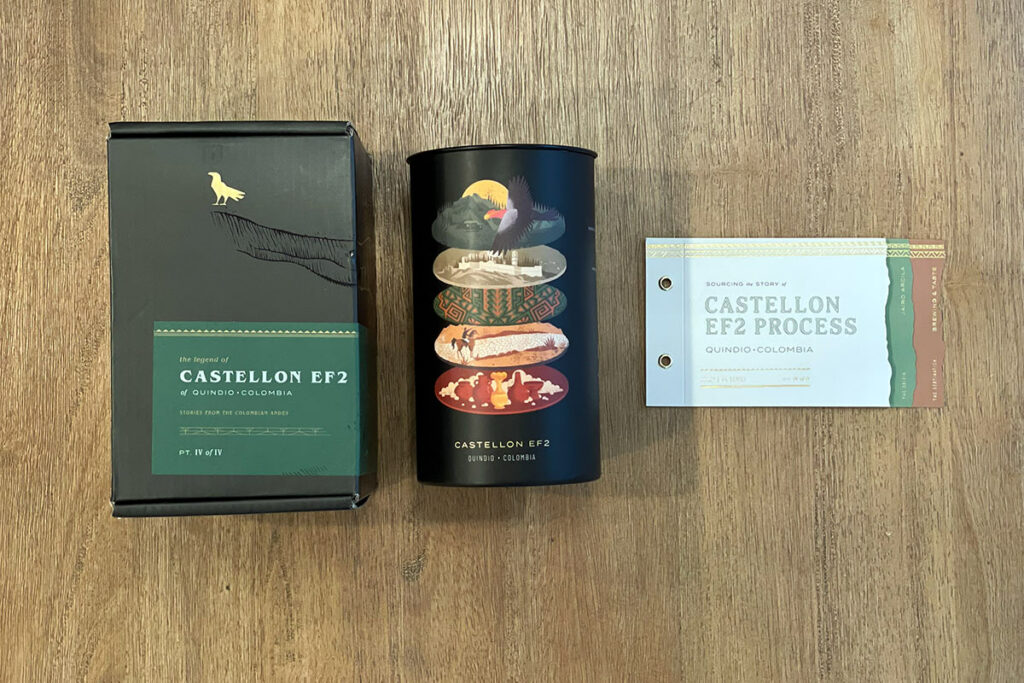 Part IV – Castellon EF2 (Quindio, Colombia)
The last coffee featured a coffee with an extended fermentation. The experimental processing led to a coffee that was complex and lively. The fragrance reminded me of sweet black pepper and baking spices and the flavor featured rich chocolate and complex fruit notes (dried cherries, stone fruit, etc.).
Cost
The Corvus Coffee subscription has a single price point of $22/month and includes a 12oz bag of coffee, as well as shipping. This is one of the better prices for a coffee subscription, especially considering the shipping costs are included. Of the four coffees in the series, the first one or two would likely cost a bit under this, but the last two would likely be more if bought individually.
12oz bag – $22.00 or $1.83 per ounce
Customer Service
Corvus Coffee offers a FAQ page on their site, but it has very little information specific to the subscription. They offer direct email access though, as well as a help widget in the bottom corner of their site. Both of those options receive a response within 24 hours (during business hours), if not sooner.
User Experience
The experience of signing up for the subscription is quite simple. The checkout flow follows the standard checkout found on all Shopify sites, so the process should be quite familiar if you are used to purchasing products online.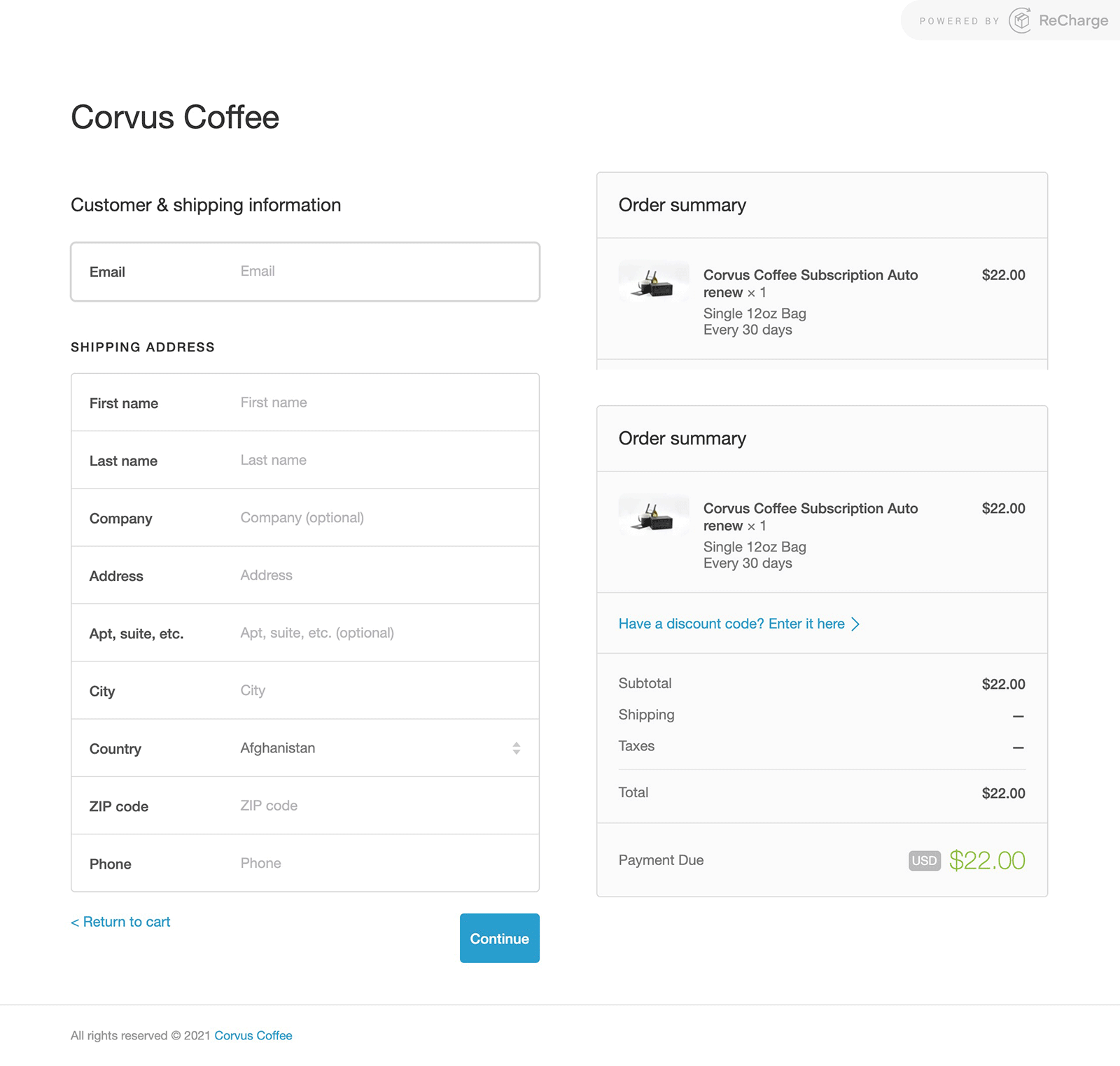 After signing up, the membership area is clean, but fairly basic. There are a few customization options and the ability to update your profile information.
Every month before your order ships you receive an email that gives you details about your shipment, as well as the coffee specifically.
Customizations
Being able to easily customize your coffee subscription (how often coffee ships, the size of your shipment, what's included, etc.) is one of the most important features a coffee subscription can offer. The Corvus Coffee subscription is a bit more limited in the customizations it allows; here are some details:
Pause subscription: You are able to cancel your subscription at any time, but there is no option to pause your subscription.
Shipment size: The subscription size is only offered in a 12oz size.
Shipment frequency: You can select between every 15 days or every 30 days for the subscription.
Coffee: The coffee rotates every month, but is selected by the roaster. There are no options to manually select the coffee (though you are able to purchase any one-off bags from their site).
Grind: Subscriptions are only available with whole bean coffee.
Roasters: All of the coffee is roasted by Corvus Coffee.
Coffee Quality
Corvus Coffee is one of the best specialty coffee roasters in the United States, so the quality of each of their coffees is very good. The exclusivity of the specific coffee in each delivery varies a bit from delivery to delivery (for example, the Colombian Andes series began with a less unique/exclusive coffee and ended with a more unique/exclusive coffee). Regardless of the series though, the overall value for the quality of coffee you are receiving is quite good.
Coffee Freshness
All Corvus coffee is roasted fresh and shipped within a day or so of roasting. They use USPS to delivery their coffee domestically, so it should arrive within 2-3 days depending on your location in the country. I am based in St. Louis and from Denver all of their coffee arrived within 3 days of shipping.
Coffee Variety
The coffee in the subscription rotates every month. The subscription features different series (i.e. the Colombia Andes featured in this review) that sometimes carry a theme or common origin, but otherwise changes from month to month.
Coffee Sourcing Standards
While Corvus doesn't necessarily limit their coffee to organic or other certifications, they do have relationships with the producers of many of their coffees. Through their reserve and exotic series, as well as their subscription and individual coffees, Corvus sources some of the best coffees around the world.
Packaging
The packaging of every Corvus Coffee is outstanding. The entire presentation of every delivery shows the incredible care Corvus puts into everything they ship out. Each coffee shipped in a themed box and comes in a beautiful cylinder with details on the coffee. It includes a well-designed mini booklet with details about the coffee and tasting notes/brew guides. The first order in the series also came with a poster that outlined the coffees to come in a design that aligned with everything else. All in all, packaging and design-wise, no one beats Corvus Coffee.
Differentiation
When it comes to any single-roaster subscription services, there are limits to how they differentiate each other. The big differentiation is usually the coffee they offer. Corvus goes a step further though and helps differentiate their subscription from other roasters through their themed series. The Colombian Andes series (and every series that is part of the Corvus subscription) helps created a through-line in the subscription that is unique to Corvus.
The Bottom Line
As far as single-roaster subscriptions are concerned, the Corvus subscription is one of the best I've found. The beautiful presentation and storytelling through the series creates an experience that is deeper than a single coffee. Every coffee I tried from Corvus as part of the subscription (and every coffee I've tried from them outside of this subscription) has been excellent and is one of the best values of quality coffee for the price when it comes to subscriptions.