Disclosure: Pull & Pour received coffee samples for this post, however, as always, all opinions are 100% my own.
Ruby Coffee Roasters have been on my "list of roasters to try" for a quite a while. Finally someone I follow on Instagram mentioned them as their favorite roaster in Wisconsin (and there is some good competition in Wisconsin), so I knew I had to give them a try.
This Colombian coffee begins with a strong, sweet fragrance and I smelled notes of Granny Smith apples and dark chocolate. In the flavor I tasted chocolate and molasses. It was richly sweet and fruit-toned, though I had a hard time identifying what fruit notes I could taste specifically. The acidity was a bit more muted, but became stronger at the end of each sip and ended with a sparkling finish. The coffee had a heavier body and was quite juicy (which is where I saw the kiwi flavor note come into play). The sweetness was balanced and reminded me of honey or molasses. The coffee was extremely flexible and worked great for both pour over and espresso.
The Bottom Line
I was so happy to finally try Ruby Coffee and they did not disappoint. This coffee and the others I got to try from them were all unique, delicious and approachable. I can see why Ruby would be a favorite roaster!
Aside: while minimally designed, I love the new Ruby packaging. From an information perspective, it includes everything a coffee bag should. This includes:
Name of coffee
Country of origin
Region
Flavor notes
Roasted on date
Processing
Producer/farm information
Coffee Variety
Elevation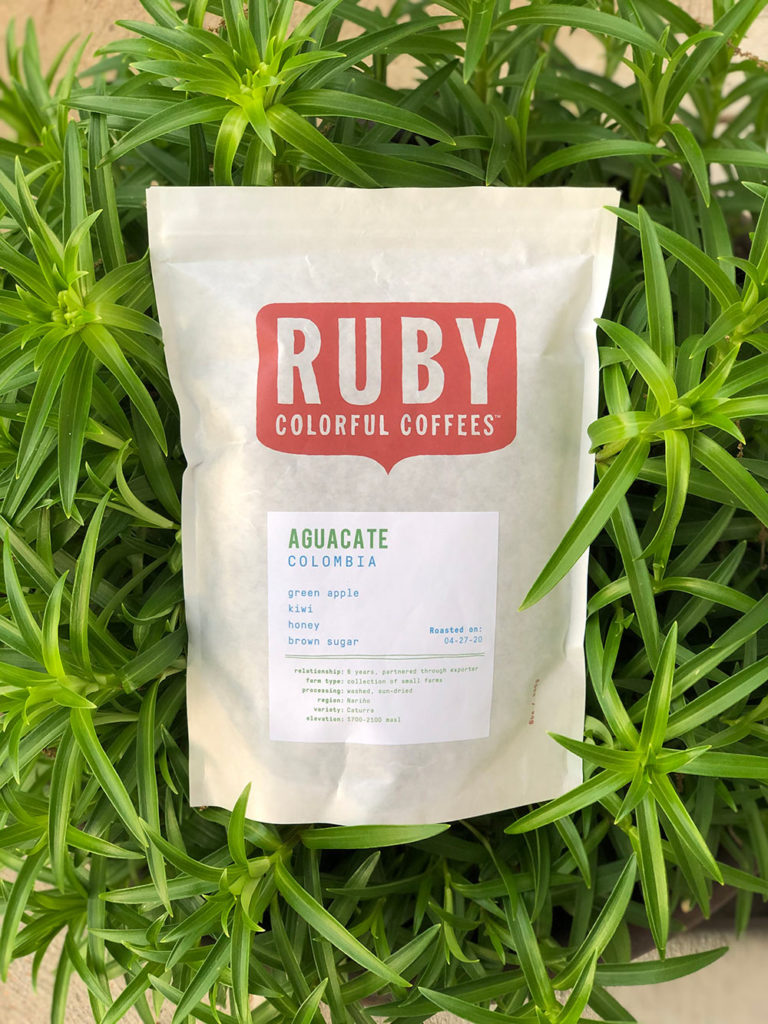 If you want to know more about what should be on a bag of coffee, check out my article about deciphering the coffee bag.