I couldn't be more excited to announce the launch of the Pull & Pour shop. It's full of a (growing) set of super niche specialty coffee shirts and prints. The two primary collections currently in the store are the Ampersand Series and Brewer Series.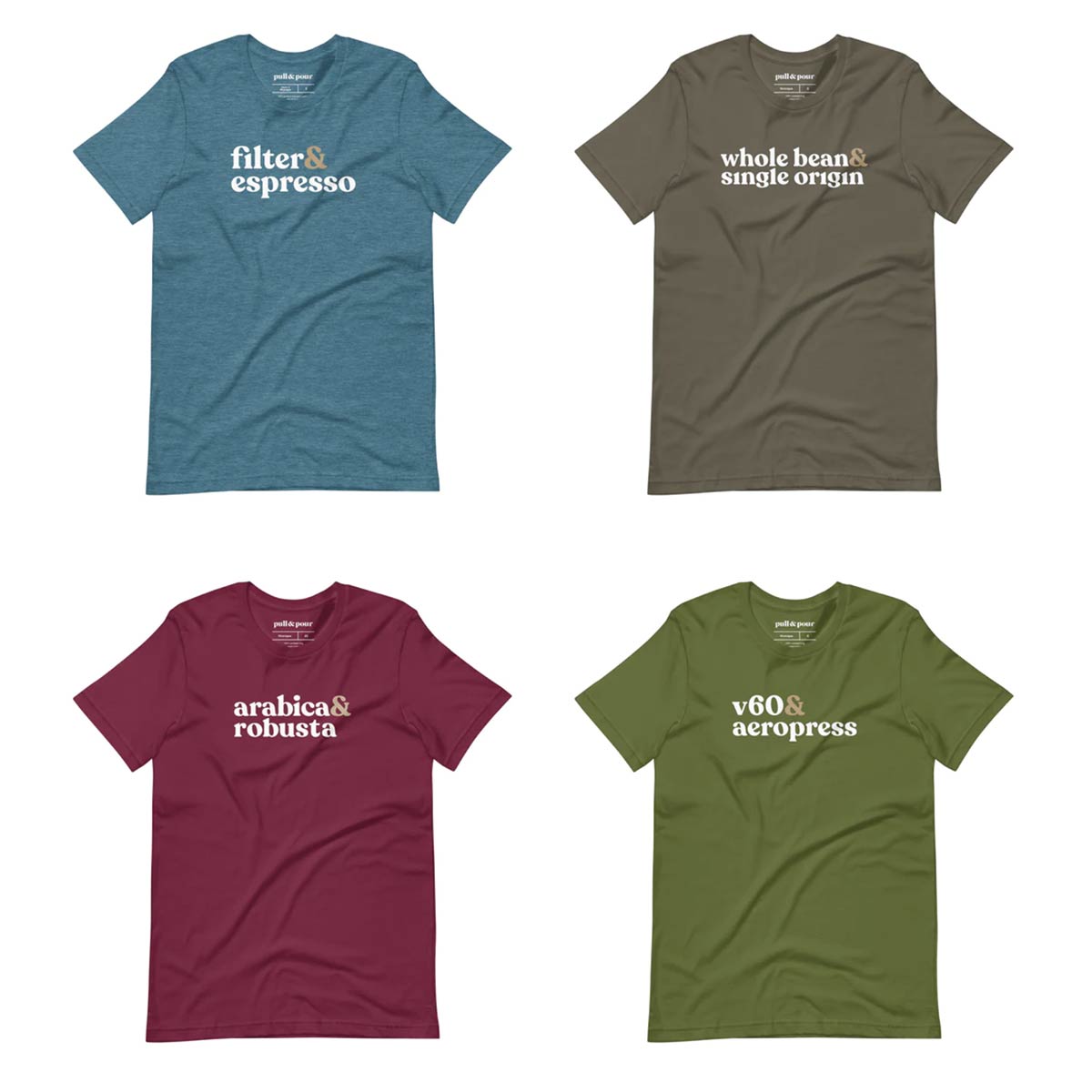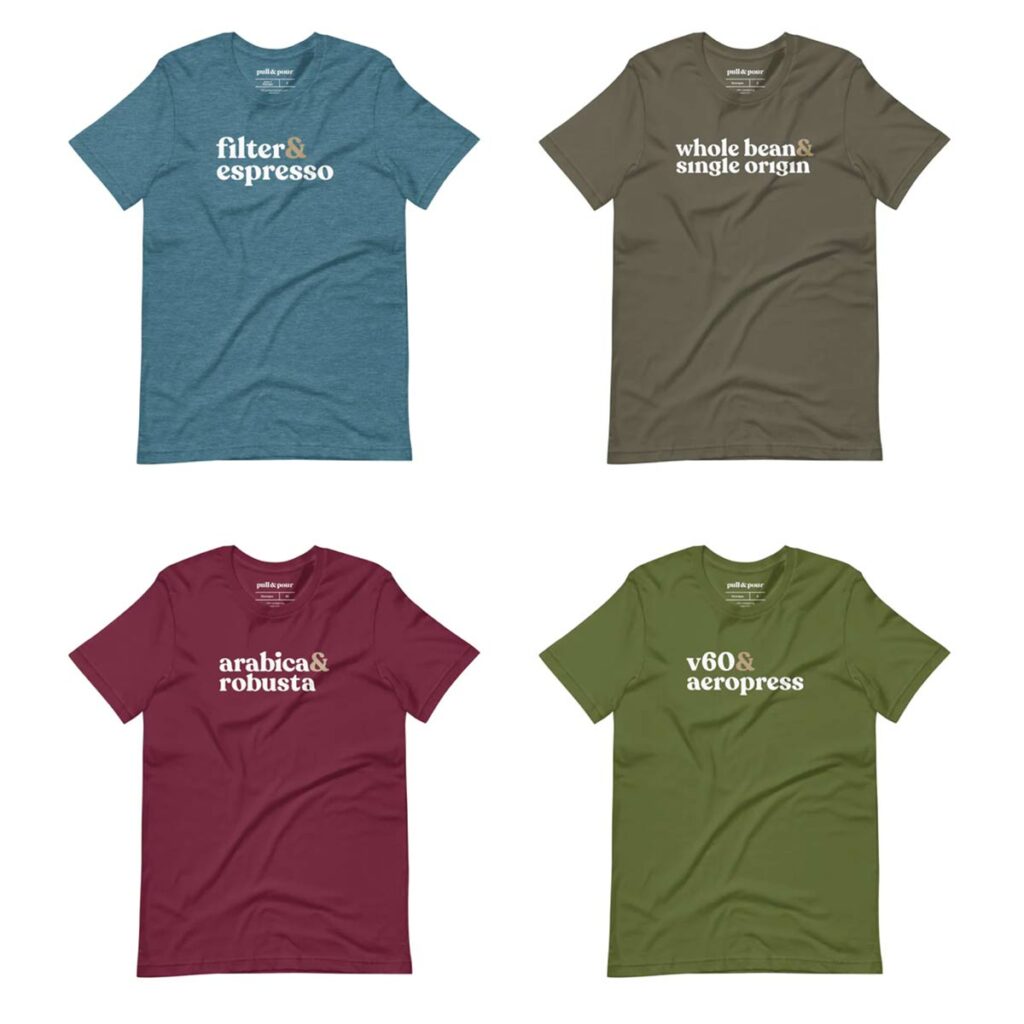 The Ampersand Series
The Ampersand Series is an homage to the name "Pull & Pour" — whether you're pulling a shot of espresso or making a pour over, there is no right way to enjoy your coffee. The Ampersand collection is all about celebrating the many wonderful ways to enjoy the special coffee beverage we all love so much with some incredibly comfortable t-shirts and beautifully designed prints.
So whether it's filter or espresso, v60 or AeroPress, arabica or robusta beans, enjoy your coffee—and drink to it with these comfy shirts and beautiful prints.
---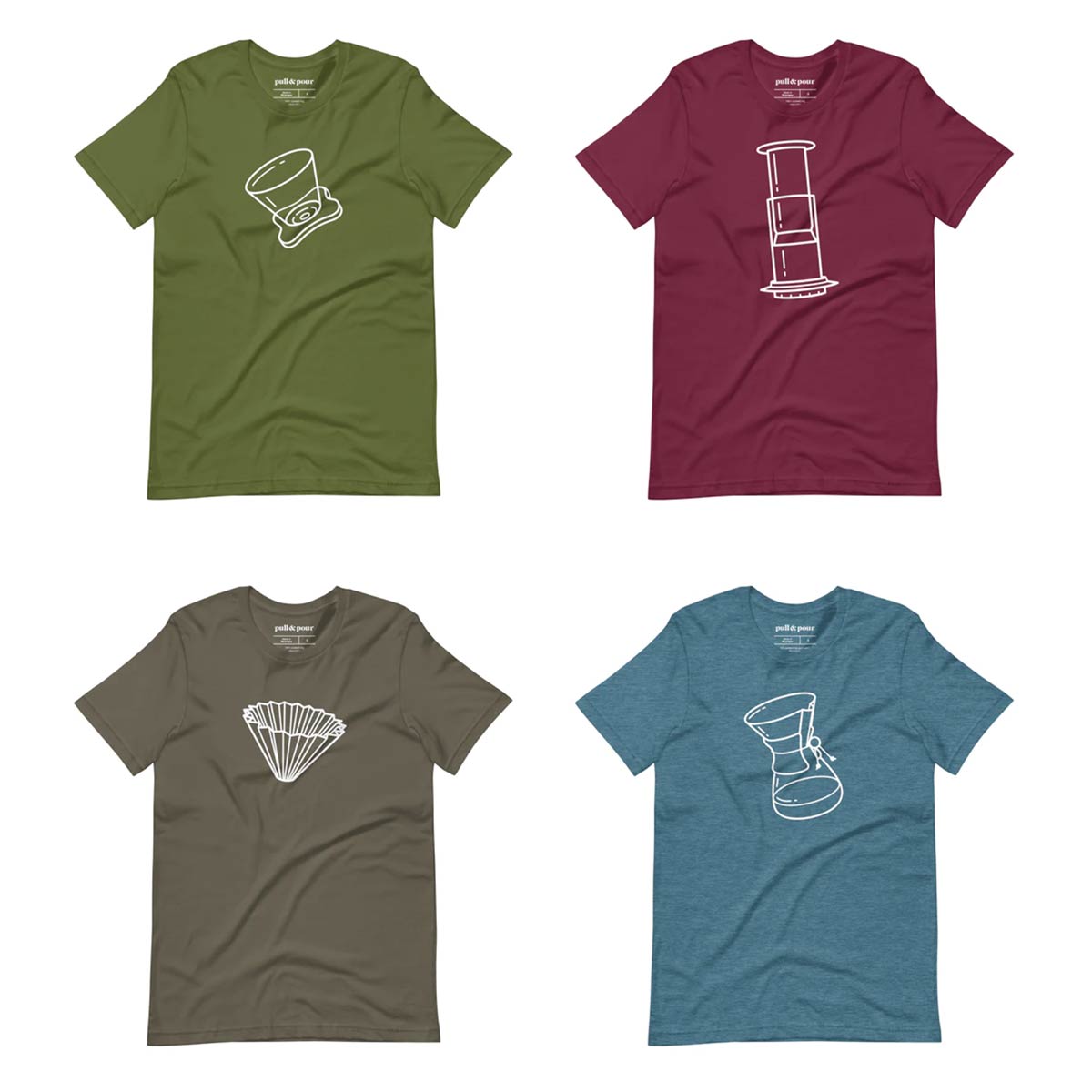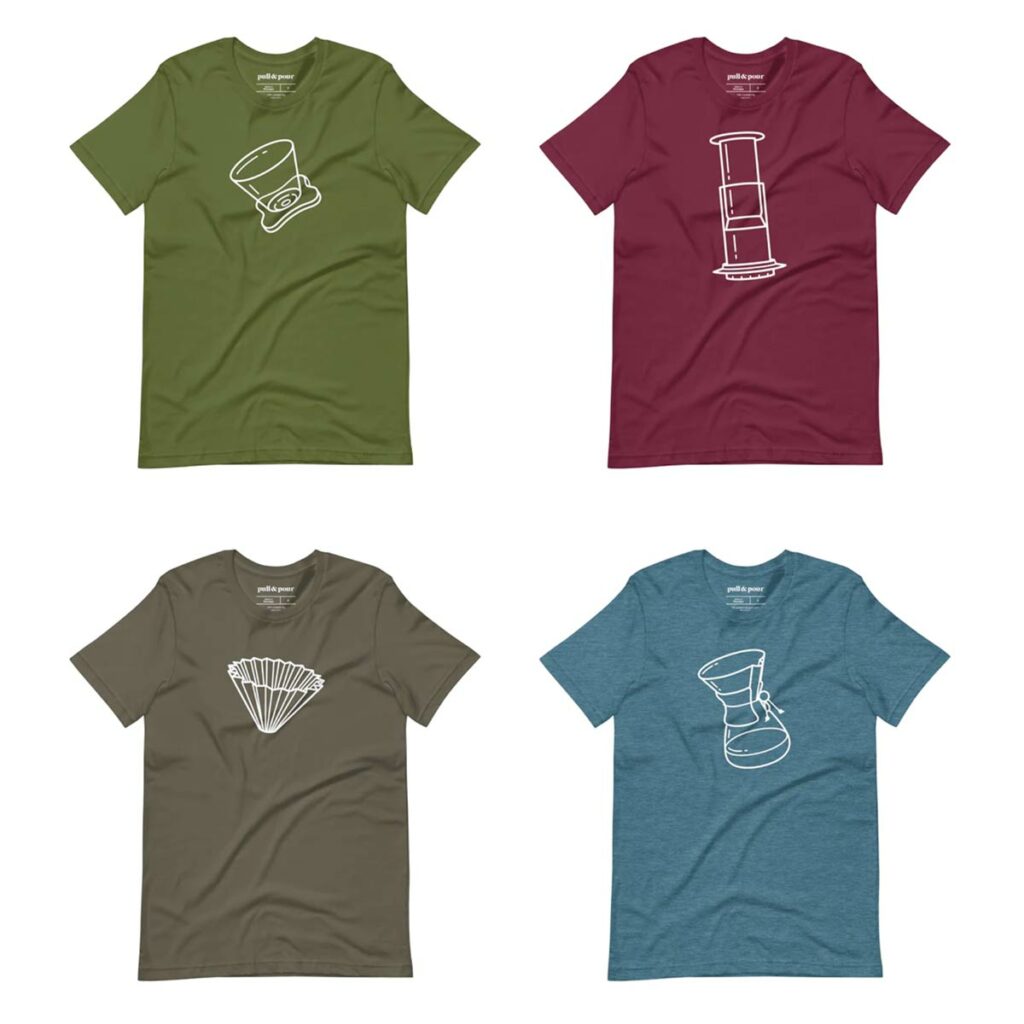 The Brewer Series
A true specialty coffee fan knows the way you make the coffee is almost as important as the coffee you're brewing. The "Brewer Series" from Pull & Pour celebrates the niche and special coffee brewers we use to make our special cups of coffee each week.
Currently in the collection is the Orea, AeroPress, Origami and Chemex—with more on the way.
---
I'll be adding to the product set on the store frequently, so check back soon for more!