2020 has been quite the year, but with the holidays upon us, a little brew gear is sure to brighten the end of the year and bring good omens for the year to come. My gift lists from the past two years still include great gift ideas, but I've add some new products I've discovered over the past 12 months.
Beyond the products listed below, I'd encourage you to purchase coffee from small roasters in your area or around the country. Coffee shops and roasters have been impacted especially hard over the past eight months and buying or gifting a bag this time of year can be a small way we can all help support them.
Affiliate Disclaimer: This post contains affiliate links, which means Pull & Pour may receive a small commission (at no added cost to you). Your support makes this website possible. Thank you!
Coffee Equipment
With most people making coffee at home more now than they have in the past, there has been no better time to "up your game" with the coffee equipment you use at home. Below are some of my favorite products I've discovered this year (many of which I've reviewed in the product review section of the site).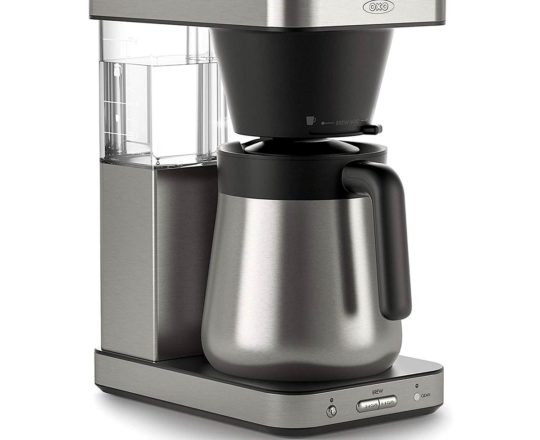 I recently completed a review of the OXO 8 Cup Coffee Maker and was very impressed with its quality for an automated machine. It is one of a few Specialty Coffee Association approved brewers, includes a built-in bloom stage during brewing and offers both single-serve and batch brew options. It's also incredibly well-designed. I think it is a great option for someone who enjoys the quality that comes with pour over, but the time savings that comes with an automated machine.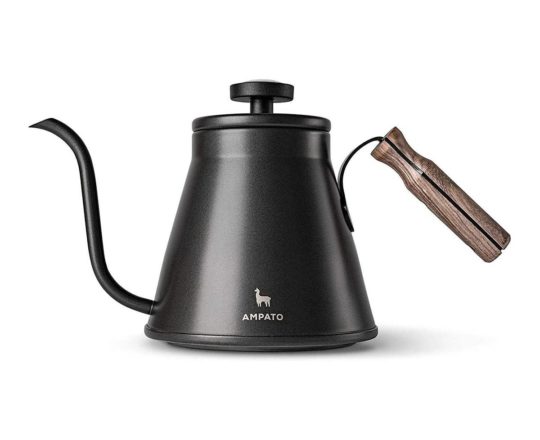 The AMPATO kettle sure is a beauty. I love the wood handle and the subtle design touches (built in thermometer, gooseneck pour spout, etc.) make this a great option for someone making pour over coffee every morning.
The BLOOM pour over coffee brewer has become one of my new favorite brewers this year. It has a flat bottom like the Kalita, but unlike the Kalita has 1500 small, etched holes at the bottom, which allow for paper or paperless brew. The steep shape helps create a faster brew and more even extraction.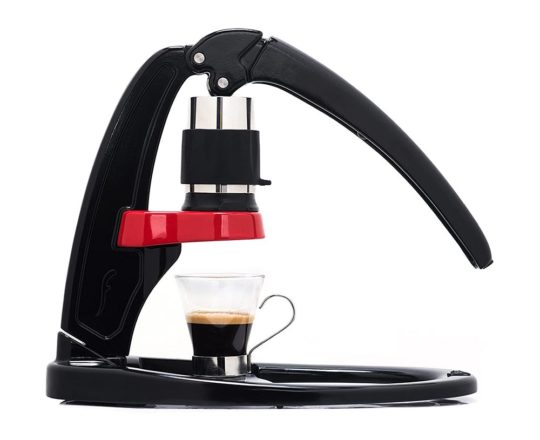 There is no better way to make affordable espresso at home than the Flair Espresso maker. With their NEO model starting at $119, the Flair is one of the least expensive ways to start making true espresso at home. It is a manual espresso machine, but one that is able to deliver near-professional quality at home. If you're interested in experimenting with espresso, but don't want to spend $600+ on a machine, the Flair is a great place to look.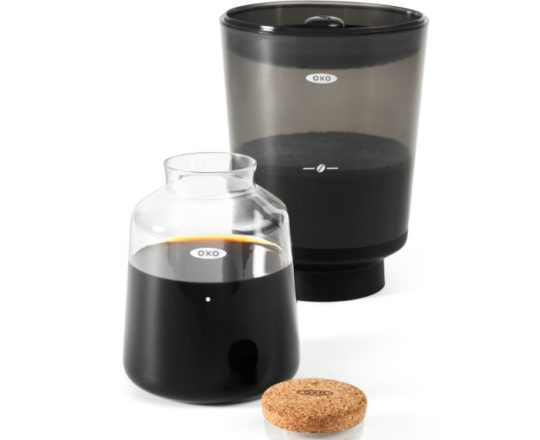 For cold brew lovers, the OXO compact cold brew maker looks like an incredibly easy-to-use, space efficient way to make cold brew coffee.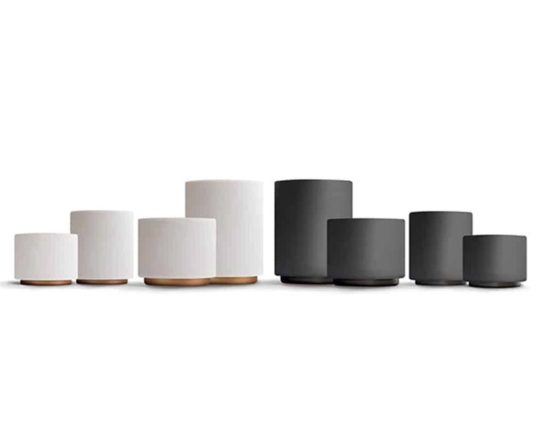 I recently got one of these little mugs and have loved drinking my coffee from it. They come in white or black and in a variety of sizes from 11oz to 3oz. I have the 6.5oz cappuccino size, but use it in conjunction with the Mighty Small Glass Carafe below to enjoy my pour over brews.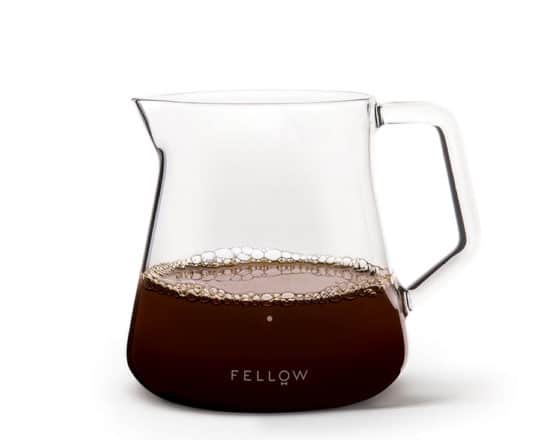 Another Fellow product I recently purchased and have really enjoyed is their glass carafe. It is beautiful and the perfect vessel to brew directly into and serve from.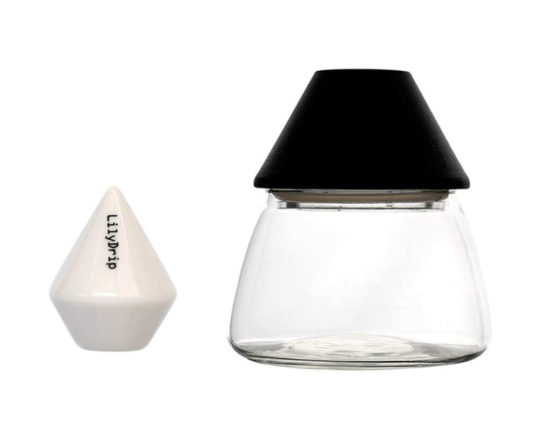 The LilyDrip is a ceramic add-on for your pour over coffee. It can be used in most cone drippers (v60, Origami dripper, etc.) and comes in four styles (Lily, Diamond, Donut and Starflower). You place it at the bottom of your brewer and it helps with brew times, as well as help even out extraction. I've been experimenting with the LilyDrip throughout this year and have been happy with the results. If you are a coffee geek and enjoy refining your pour over process, the LilyDrip is a great tool to play with.
Books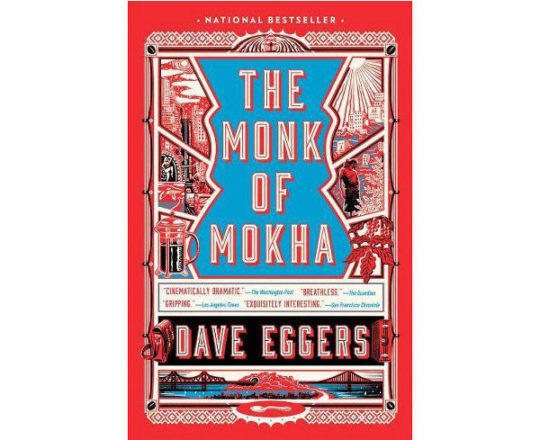 I am reading this book now and am loving it. The summary of the book is: "The Monk of Mokha is the exhilarating true story of a young Yemeni American man, raised in San Francisco, who dreams of resurrecting the ancient art of Yemeni coffee but finds himself trapped in Sana'a by civil war." Whether you are a die-hard coffee fan or casually interested, I think this is a story you would enjoy.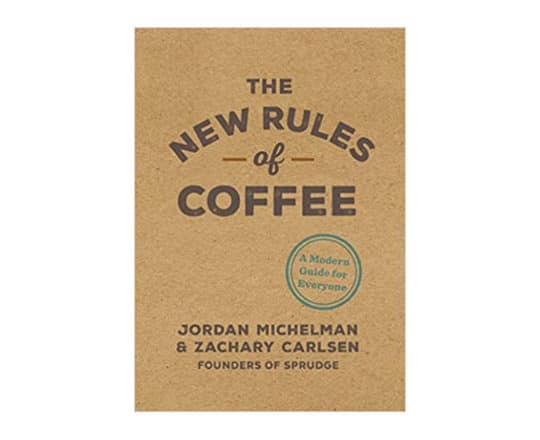 I don't have this book, but have heard nothing but good things about it and am looking to add it to my coffee library. It is an illustrated guide that walks through the important "rules" of enjoying coffee at home and in cafes. It includes tips on everything from brewing & roasting to storing & serving coffee.
Coffee Subscriptions
Coffee subscriptions are a way to give a gift that keeps on giving throughout the year! I have additional subscription options in my product area of the site as well.
Yonder Coffee is a specialty coffee subscription service that features a different roaster from around the world each month. I did a full review at the beginning of 2020 and have continued my subscription because I love it so much. I've received coffee from roasters in Hong Kong, Belfast, South Africa, London, Ireland, Hungary and more. If you love exploring the vast world of global coffee and getting your hands on coffee you wouldn't have access to otherwise in the United States, Yonder is an awesome subscription option.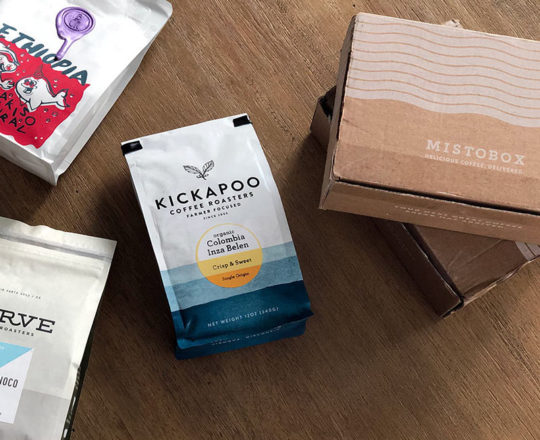 Mistobox is a coffee subscription company that offers 500+ coffees from 50+ roasters from around the country and ship straight to your door at a variety of frequency options. It offers a wide suite of features and options and is a great way to schedule your coffee deliveries and receive coffee from a wide variety of roasters. It is one of the best domestic coffee subscription services I have tried yet.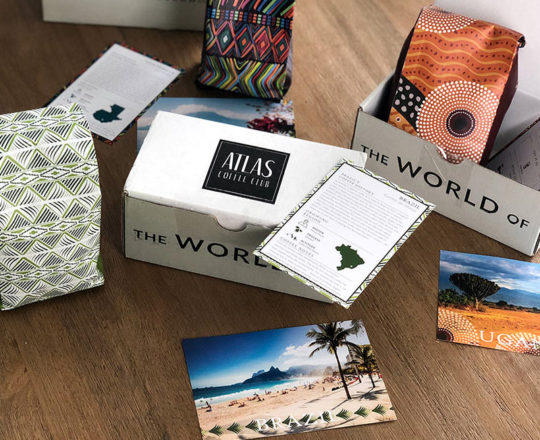 Atlas Coffee Club is a travel-themed coffee of the month subscription. Every month Atlas Coffee Club features a different origin to highlight the different tastes and profiles of coffees from around the world. I did a full review of Atlas earlier this year and think it is the perfect subscription for someone relatively new to the world of specialty coffee and is looking for a curated experience to try coffee from around the world. If you use the code PULLANDPOUR50, you can get 50% off your first bag too.
Want more gift ideas? Check out my previous gift ideas: